P-Font Dispenser (was: Yuji-3001) [Yuji Adachi]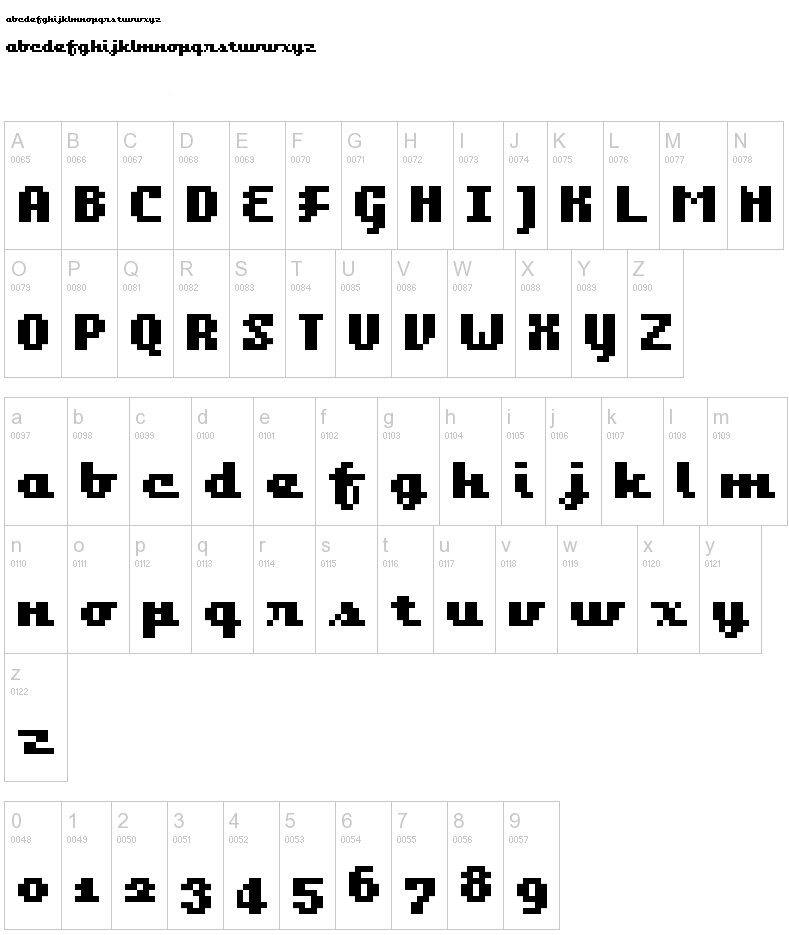 Free original fonts by Yuji Adachi: Nice Age, Arcade (pixel font family that includes a horizontally-striped style, 1998), Bop Gun, No Problem, Dymos, One Nation, Atari 80, Bad Matrix and Lavalite, Dimension (kids' orthographic font, 1999), UHF (baseball shirt lettering, 1999), LogoSystem (1998), Bangalore (Stephen Coles says that this is still the world's best small pixel script), Radio Dept, Ole Segments, Code3X (barcode font, 1999), Neo Dymos, Major Kong (handprinting, 1999), Ohio Player.
Font Pavilion sells his Dymos (katakana), One Nation, Bop Gun, Logo System.
In Digitalogue's DPI72 package, he published the screen pixel fonts CODE14X (1999), DryBones7 (1999), Tempo9 (1999). Promised fonts: Wax, Problems, Bad Matrix, Atari80, Neo Dymos, No Problem, Ole Segments.