OT Lab [Denis A. Serikov]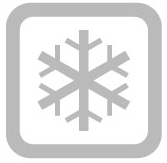 Denis Serikov (OT Lab) is the Moscow-based Russian designer of DionisiiOTF (2003), the caps font Remeslo (2002), the Cyrillic font Clip Condensed (2002), the dingbat fonts EL Symbols (2003), Notice (2002-2007, a useful dingbat family), Notice2 (2006) and Notice3 (Notice3 (2007, household icons) DisplayOTF (2002, dot matrix), Display (2009, +3D, gridded typefaces), Remeslo STD (2009, ornamental didone), Rusticus STD (2009, roman), Rusticus (2004, semi-uncial), Agatha (2001, like Toulouse Lautrec), Display 3D (2003, pixelized face), Grafoman (weather and finger dings), DestinyLight, Shashki (2010, a game of checkers font), and the Latin/Cyrillic font Joke. His commercial typefaces are listed here. They include Pi (2009, weather and other dingbats), TUI Type Pro (a rounded sans, 2008, at Dalton Maag) and White Wind (2005, a pixel face, at Dalton Maag). Scazanie (2005) is a future project.
Metrofont (2013, free) contains navigation and warning signs for transportation systems.
In 2018, he published the free Latin / Cyrillic / dingbat font Dacha.
Forum / Blog (in Russian). Dafont link. Behance link. Font Squirrel link.
EXTERNAL LINKS
OT Lab
Dafont page
Behance page
MyFonts search
Monotype search
Fontspring search
Google search

INTERNAL LINKS
Dingbats (original) ⦿ Type designers ⦿ Type designers ⦿ Type design in Russia ⦿ Type design in Russia ⦿ Cyrillic type design ⦿ Sites with only a few free fonts ⦿ Pixel/bitmap fonts ⦿ Ornamental caps typefaces ⦿ 3D fonts ⦿ Modern style [Bodoni, Didot, Walbaum, Thorowgood, Computer Modern, etc.] ⦿ Uncial typefaces ⦿ Icon fonts ⦿