EZ Byzantine Music Font Package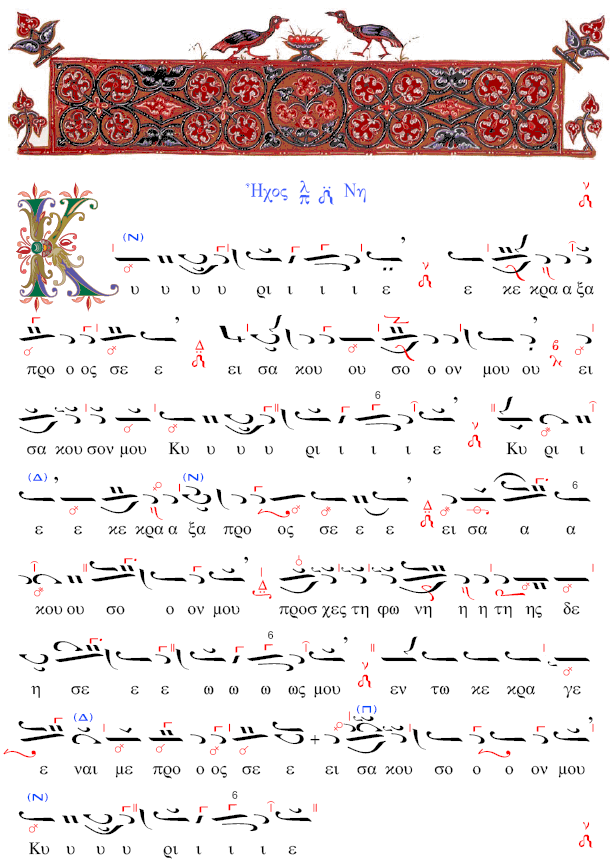 Greek/Byzantine music font package brought to you by Father Ephraim from the Greek Orthodox St. Anthony's Monastery in Arizona: EZ-Oxeia, EZ-Fthora, EZ-Psaltica, EZ-Special-I, EZ-Special-II, EZ Omega. These fonts are similar to the fonts from CYLLOGOS MOUSIKOFILON CON.
The Byzantine Drop Caps package includes Agion Oros XHR (1994, by I.M. Grhgorioy), EileenCaps, Genesis, MgAgiaSofiaUC, MgAgionOrosUC, MgByzantineUCPol, MgEkklisiaUC, MgGothicOld, MgKonstantinosUC, MgViking, MrSByzantinePT, Mt, PFGoudyInitials, PFKonstantinople and PFKonstantinopleInitials. The fonts starting with Mg are by Magenta, ca. 1989. The PF fonts refer to Parachute, ca. 2003.
EXTERNAL LINKS
EZ Byzantine Music Font Package
MyFonts search
Monotype search
Fontspring search
Google search

INTERNAL LINKS
Music fonts ⦿ Greek/Coptic ⦿ Type scene in Arizona ⦿ Ornamental caps typefaces ⦿