Primoz Peterlin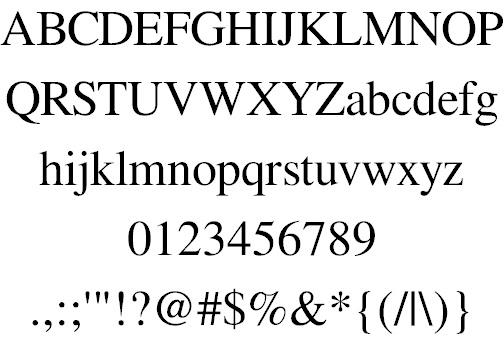 Slovenian font and font software specialist, who works at the Institute of Biophysics of the University of Ljubljana, Slovenia. Early on, he created type 1 outlines for the Devanagari fonts of Frans Velthuis, which dated back to ca. 1990. But his main project was the Free UCS Outline Fonts project, which was part of the Free Software Foundation. It morphed into the GNU Freefont project that set out to provide three monster fonts, FreeMono, FreeSerif and FreeSans, to cover many Unicode blocks. Primoz himself filled in missing glyphs here and there (e.g., Latin Extended-B and IPA Extensions ranges in the FreeMono family), and created the following UCS blocks:
Latin Extended-B (U+0180-U+024F)
IPA Extensions (U+0250-U+02AF)
Arrows (U+2190-U+21FF)
Box Drawing (U+2500-U+257F)
Block Elements (U+2580-U+259F)
Geometrical Shapes (U+25A0-U+25FF)
In 2008, he ceded the command of that project to Steve White.
EXTERNAL LINKS
Primoz Peterlin
MyFonts search
Monotype search
Fontspring search
Google search

INTERNAL LINKS
Standards/ISO/Unicode ⦿ Type design in Slovenia ⦿ Type designers ⦿ Type designers ⦿ Indic language fonts ⦿ Type design in India ⦿ Phonetic (IPAfonts) ⦿ Dingbats (original) ⦿ Font software ⦿ Typefaces with arrows ⦿