Franklin Type&Stereotype Foundry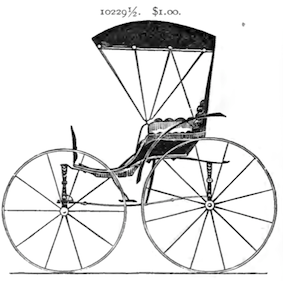 Cincinnati-based foundry, also called Franklin Type Foundry, and Allison&Smith. Publishers of Convenient book of specimens Franklin Type Foundry (1889, Cincinnati).
Examples of the thousands of images in this 457-page book: Aesthetic, Armenian, Art Initials, Bank Not Black Extended, Card Gothic, Chancel, Circular Script, Condensed Title No. 3, French Clarendon, French Clarendon Shaded, Hogarth, Japanesque No. 3, Latin Condensed, Moslem, Queen Bess Script, Radiant, Ringlet, St. Louis, Steel Plate, Teutonic, Title Text, Title Text Open, Trojan, Unique.
Digital revivals include MFC Brass Rules Petit (2013, Monogram Fonts Co), MFC Brass Rules Grand (2015, Monogram Fonts Co: based on Franklin Type Foundry's brass rules in Convenient Book of Specimens, 1889), MFC Franklin Corners (2009, Monogram Fonts Co: based on Metal Corners from the 1889 Convenient Book of Specimens).
EXTERNAL LINKS
MyFonts search
Monotype search
Fontspring search
Google search

INTERNAL LINKS
Foundries of the 19th century ⦿ Type scene in Ohio ⦿ Dingbats (original) ⦿ Clarendon ⦿