Walther Schnippering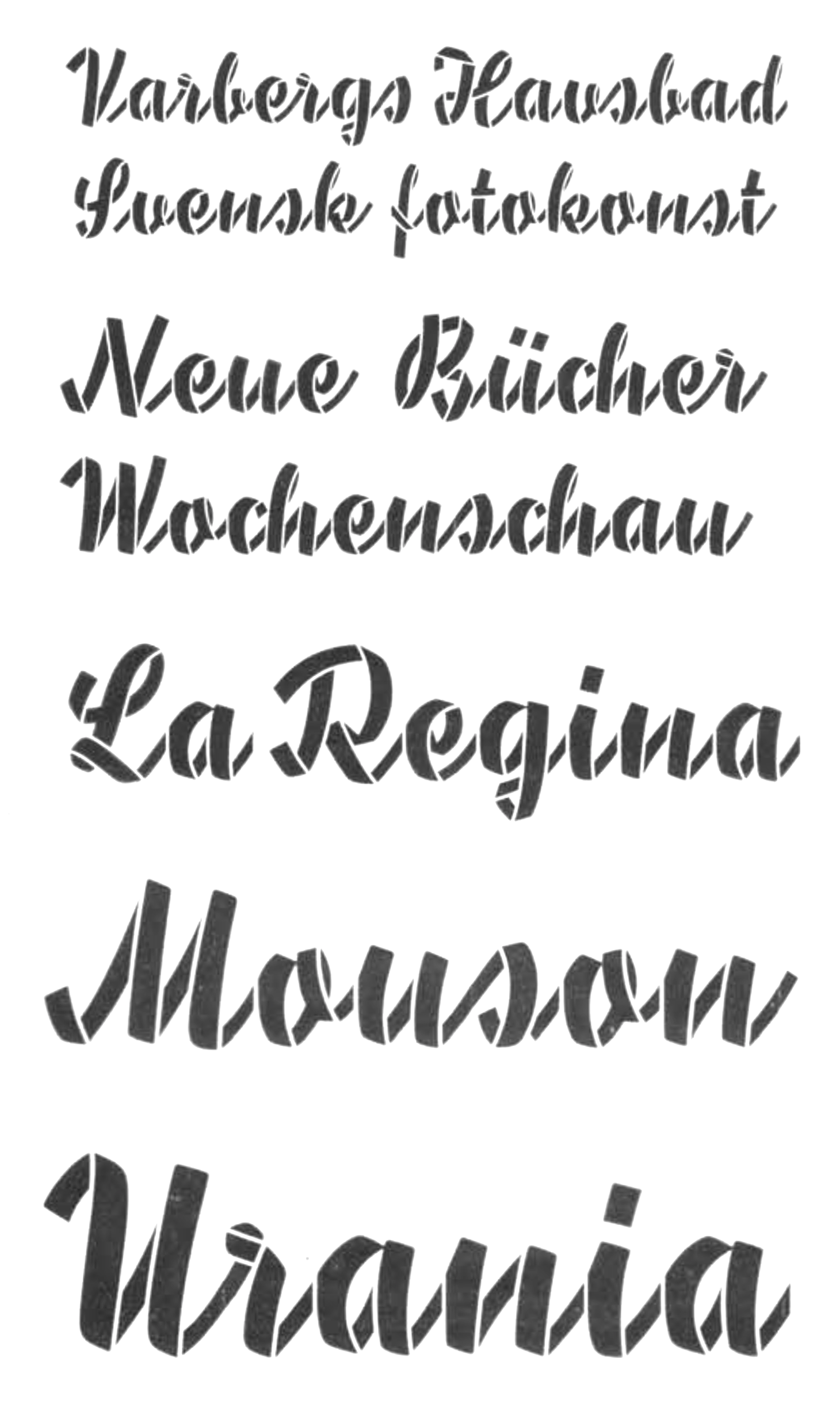 Designer at Schriftguss AG of these typefaces:
Aktuell (or: Penflow, 1935). An ugly informal script.
Schreibedeutsch (1934), in Leicht and Kräftig styles. A German educational handwriting typeface.
Pentape (or: Originell; 1935). An equally ugly inline script.
Also written Walter Schnippering.
Digital versions: Aktuell is similar to the digital typefaces Athletic Script, Sport Script and Spoleto (Novel Fonts).
EXTERNAL LINKS
Walther Schnippering
Klingspor Museum page
MyFonts search
Monotype search
Fontspring search
Google search

INTERNAL LINKS
Type designers ⦿ Type designers ⦿ German type scene ⦿ School fonts ⦿