Karl-Gustaf "Kåge" Helge Gustafson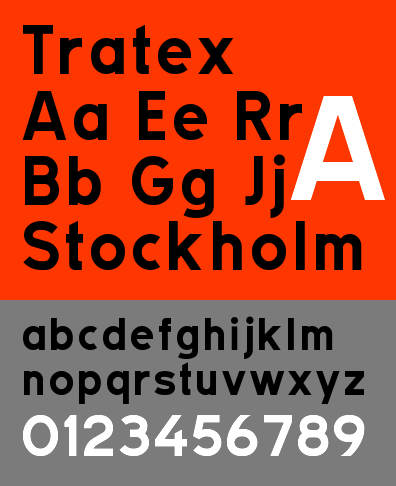 Karl-Gustaf "K&aing;ge" Helge Gustafson (b. 1917, Tranemo, Sweden; d. 2006, Mariestad, Sweden) was a Swedish cartoonist who worked for a long period at the Swedish Road Administration's traffic office and the Swedish Transport Safety Agency where he drew road signs. He drew the Swedish signs warning of moose and pedestrian crossings in 1955. Gustafson also designed the Tratex font, which is used on Swedish road signs. Tratex was modified by Chester Bernsten, who works for the Swedish Road Administration, Vägverket, and digitized/implemented by Karl Wångstedt.
Free download of Tratex (2001, Gustafson and Bernsten) at Transport Styrelsen, Sweden.
EXTERNAL LINKS
Karl-Gustaf "Kåge" Helge Gustafson
MyFonts search
Monotype search
Fontspring search
Google search

INTERNAL LINKS
Type design in Sweden ⦿ Type designers ⦿ Type designers ⦿ Map/Travel dingbats ⦿ Sites with only a few free fonts ⦿