D&AD Awards: 2011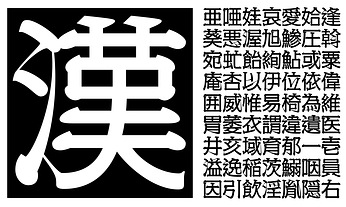 The typography awards in the 2011 D&AD competition are decided by a jury consisting of Ben Stott, Justus Oehler (Pentagram Design), Guy Featherstone (Wieden + Kennedy), Sara De Bondt, Si Scott, David Carson, and Gail Anderson (Spotco). All work that has been commercially released between 1 January 2010 and 31 December 2010 was eligible for entry to the 2011 Awards. These are awards for the professionals, and have a 100 pound entrance fee. Typefaces are eligible as entries.
In the typeface design category, there were four winners:
Art Out by Carlos Rodrigo (Mucho) for Fundación Arte y Mecenazgo.
Acorde by Stefan Willerstorfer (Willerstorfer Font Foundry).
KyoSensha by Kyoko and Shigeru Katsumoto (Visual Design Laboratory).
Rutz (aka Vesper Hebrew) by Oded Ezer Typography for Mota Italic.
EXTERNAL LINKS
D&AD Awards: 2011
MyFonts search
Monotype search
Fontspring search
Google search

INTERNAL LINKS
Past type competitions ⦿