Maurice Van de Stouwe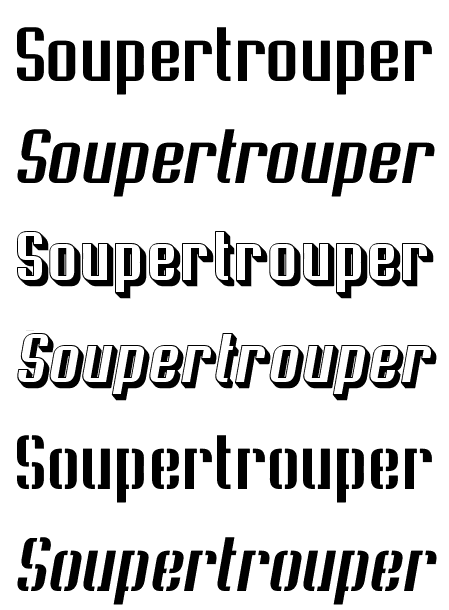 Dutch graphic designer student (b. 1982) who is based in Zwolle. He no longer makes type. His typefaces:
Squirrel (2003, Union Fonts): a sans font that used to be free, and that was discussed here.
A DIN Regular style face (2003).
Soupertrouper (2004).
YTunc03 (2003, ultra fat artsy).
Illegal Edding (2006, graffiti font).
Maurits (2004, sans).
Escapé (2004, sans).
Funkyplain (2002, pixel simulation font).
EXTERNAL LINKS
Dafont page
MyFonts search
Monotype search
Fontspring search
Google search

INTERNAL LINKS
Sites with only a few free fonts ⦿ Type designers ⦿ Type designers ⦿ Pixel/bitmap fonts ⦿ Dutch type design ⦿ Graffiti fonts ⦿ DIN ⦿