Maurice Ollière et cie [Maurice Ollière]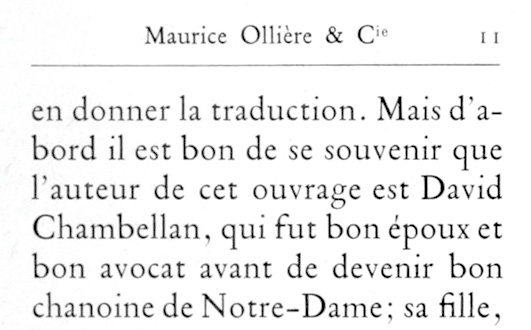 French foundry located at 25 rue Julie in Paris. Their work can be found in Extrait du spécimen des caractères de la fonderie typographique de Maurice Ollière&cie, successeurs de Lespinasse&Ollière (Paris, 25, rue Julie, 25, Paris [1901?]) [This small booklet has no full character sets], and Spécimen: gravures&vignettes, filets&sujets (Paris : Gravure&fonderie typographiques de Maurice Ollière&Cie, 252 pages).
The company designed Garamond Ollière in 1914, a typeface that was at the basis of Garalda designed in 2016 by Xavier Dupré at TypeTogether. Garamond Olliere was developed for and used in the printing of Jean Paillard's book on Garamond, Claude Garamont: graveur et fondeur de lettres: étude historique (1914).