Fonderies Centrales P. Dutreix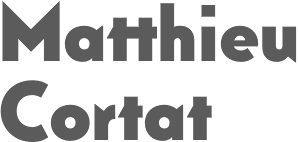 Foundry in Limoges. Its work can be found in Spécimen des caractères de la fonderie J. Dutreix&cie (Limoges, 58&60-vieille-route-d'Aixe--58&60 [ca. 1886]). This publication has a few fantastic border ornaments.
In the 1930s, it published a geometric sans series called Universelles, just a few years after Renner had reaped success with his Futura. It was a French renamed version of Hans Möhring's Elegent Grotesk (1928-1938). That typeface family was digitally revived in 2013 by Matthieu Cortat (Nonpareille) as Battling.
Another typeface family, inspired by Nicolas Cochin, is called Jean-Jacques.