Fonderies Centrales P. Dutreix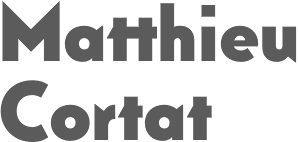 Foundry in Limoges. Its work can be found in Spécimen des caractères de la fonderie J. Dutreix&cie (Limoges, 58&60-vieille-route-d'Aixe--58&60 [ca. 1886]). This publication has a few fantastic border ornaments.
In the 1930s, it published a geometric sans series called Universelles, just a few years after Renner had reaped success with his Futura. That typeface family was digitally revived in 2013 by Matthieu Cortat (Nonpareille) as Battling.
Another typeface family, inspired by Nicolas Cochin, is Jean-Jacques.