Type Associates [Russell Bean]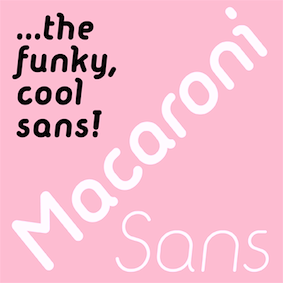 Russell Bean (Type Associates of Pyrmont, Australia, est. 1993) is an Australian type designer (b. Parkes, NSW, 1947). He worked in many ad agencies and later in the studios of the local photolettering houses, redrawing typefaces for filmfont setting as well as hand-composing headlines using photo-mechanical devices.
In the early seventies, he designed a five-weight Avant-gardish family named Virginia (now also digitized).
He then worked for the Los Angeles studio of Lettergraphics International in charge of lettering, logo design and converting type designs to film fonts. It was at this time (1973) that the Washington Family was completed. Upon his return to Australia that year, he teamed up with a long time colleague to form a design and art group in Sydney.
Russell has been responsible for the creation of many Australian icons, including the Qantas logo. Russell Bean has served on the executive committees of The Australian Type Directors' Club and Australian Graphic Design Association.
Typefaces available from MyFonts include Bougainville (1994-2005, a condensed sans family), Bougainville Neo (2021: 16 styles), Fremantle (1994), Beanwood Script (1997, a calligraphic script co-designed with David Wood), Craigie Halpen, Eumundi Sans [also available in the Agfa Creative Alliance], Eumundi Serif, Linear, Melissa, Rhodamine Blue, Sanguine (2004, handwriting), Semaphone (brush writing), Washington (1973, art deco family--really nice geometric letterforms with at least one hairline weight), and Xaltier.
He designed ITC Christoph's Quill (2004), Billabong (2006, 1950s handlettering), Charleston Caps (2007, art deco) and the comic book lettering typeface Rhapsodie (2006).
In 2007, he added the Threepoints East, North and West sans typefaces.
About the Avant-Garde-style geometric sans family Virginia (2008), Bean writes: she was the most popular headline typeface around, at least in my home town in the year of her release circa 1970. That was the year my five-weight design won the inaugural (and only) Lettergraphics International Alphabet design competition and shut out 5000 competitors. Alas, Lettergraphics ceased to trade from its LA studios after the mid-80s and Virginia's two-inch film fonts were left to collect dust on the cutting room floor.
The Koomerang family and Karmel (flare-legged retro display) were added in 2008.
In 2009, Bean created Comp Sans 226, Argyle Rough, Empirical (12-style DIN-like sans family), Dotmap (pixel family) and Macquarie Heavy.
In 2010, he made the poster signage typeface Hangtime.
In 2013, he published the hand-printed typeface famiy Progeny.
He is associated with Keith Morris in the type foundry Bean & Morris.
In 2015, Russell created Macaroni Sans. In 2017, he added the calligraphic script typeface My Pimp.
Typefaces from 2019: Aodaliya (an ultra-condensed typeface family).