Manoel Andrade de Figueiredo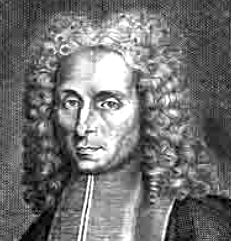 Portuguese penman of the 17th century, 1670-1722. Some say 1670--1735. Andrade de Figueiredo was born in Espirito Santo, where his father was Governor of the Capitania. His work follows the style of the great Italian masters in its use of clubbed ascenders and descenders, and of Diaz Morante, the famous Spanish writing master, in its very elaborate show of command of hand. He was known as the Morante portugues.
Author of Writing Book (1721, in Portuguese), in which we can find exceptional flourish work. This horseman was drawn in one stroke in 1722. See also these Versalien (1722).
Author of Nova Escola para aprender a ler, escrever, e contar. Offerecida a Augusta Magestade do Senhor Dom Joao V. Rey de Portugal (Lisboa Occidental: na Officina de Bernardo da Costa de Carvalho, Impressor do Serenissimo Senhor Infante, 1722).
His work inspired Ventura da Silva, a Portuguese typographer who published Regras Methodicas in 1803, who redesigned some of Figueiredo's type specimens.
Digital descendants include Dino dos Santos's Pluma (2005), Andrade Pro (2006, a modern) and Andrade Pro Script (2006) typefaces. Intellecta Design's Invitation Script (2013) is based on Andrade's 1722 book. Miguel Bernardino's Manoel Display (2016) is named after Andrade.