Carl Hermann Albert Anklam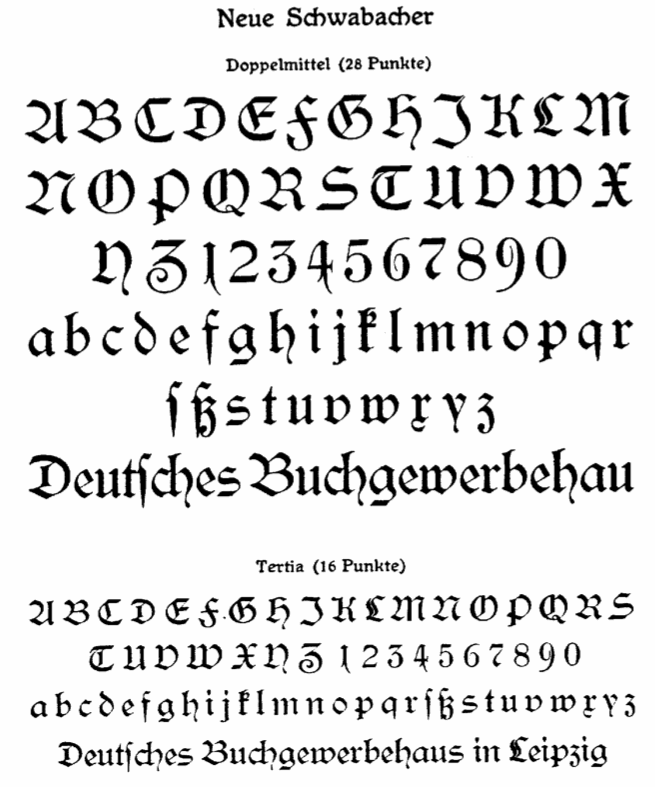 German type designer, b. 1842, Berlin, d. 1931, Berlin. In 1870, he started working at Genzsch and Heyse in Hamburg as punchcutter and engraver. His Neue Schwabacher of 1876 became a very popular typeface.
Anklam created Mönchs-Gotisch (or: Mediaeval-Gotisch) in 1877 (Schnelle says 1881) at Genzsch & Heyse. In 1876, he made Neue Schwabacher (normal and halbfett) at Genzsch & Heyse (and Klinkhardt). That same type can also be found at many other typefoundries, including J. John&Söhne, Shelter&Giesecke, Ludwig & Mayer, Gebr. Klingspor, AG Schriftguss, Barnhart Brothers Spindler, H. Berthold AG, etcetera.
Author/editor of Kunstwerke der Schrift Bund für deutsche Sprache und Schrift (Großenkneten 1994).
Digital revivals include Schwabacher Mager Gross and Möncgs-Gotisch, both by Gerhard Helzel, and Neue Schwabacher (2021) by Ralph Unger.