Ben Shahn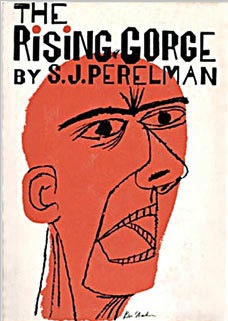 American lettering artist, painter and social realist, b. Kovno, Lithuania, 1898, d. New York City, 1969. He is best known for his works of social realism, his left-wing political views, and his series of lectures published as The Shape of Content. Author of Love and Joy about Letters (1963) and of The Alphabet of Creation: An Ancient Legend From the Zohar (1954, reprinted in 1972, Shocken Books, NY).
In 1995, Maurizio Osti reconstructed and redesigned Ben Shahn's Folk Alphabet, which was originally created as lettering in 1940, with the consent and approval of Bernarda Shahn, Shahn's second wife, and the Estate of Ben Shahn, under license from VAGA (New York). FF Folk (2003, Marizio Osti and Jane Patterson) is the only authorized and officially endorsed digital version of Shahn's well-known protest poster lettering. In the same style, we also have the fonts Bensfolk (2000) and Bensfolk Condensed (2000) by Harold Lohner.
Jean Evans's Hatmaker (1996, Agfa Creative Alliance and later ITC) consists of two all caps typefaces, one of which was inspired by Ben Shahn's hand-constructed alphabet.
Nick Curtis's Outgribe NF (2011) is a rough, raw typeface that is based on the lettering in Ben Shahn's iconic poster protesting the execution of Nicolo Sacco and Bartolomeo Vanzetti in 1927. That same poster also inspired Daniel Pelavin in his Book Country (2010).
Charles Leroux created the Tuscan typeface Rendezvous GRP (2008) based on Ben Shahn's cover of Rendezvous with Destiny.
At Esos tipos de la UTEM, one can download Nahueltoro (2007), an exceptionally beautiful comic book style headline face by Santiago Toro, based on the credits of the movie El Chacal de Nahueltoro by Vicente and Antonio Larrea, and on Ben Shahn's lettering.
EXTERNAL LINKS
Ben Shahn
MyFonts search
Monotype search
Fontspring search
Google search

INTERNAL LINKS
Calligraphic typefaces ⦿ Books on type design ⦿ Type design in Lithuania ⦿ Type scene in New York ⦿