Schriftgiesserei A. Numrich & Co [Adam Numrich]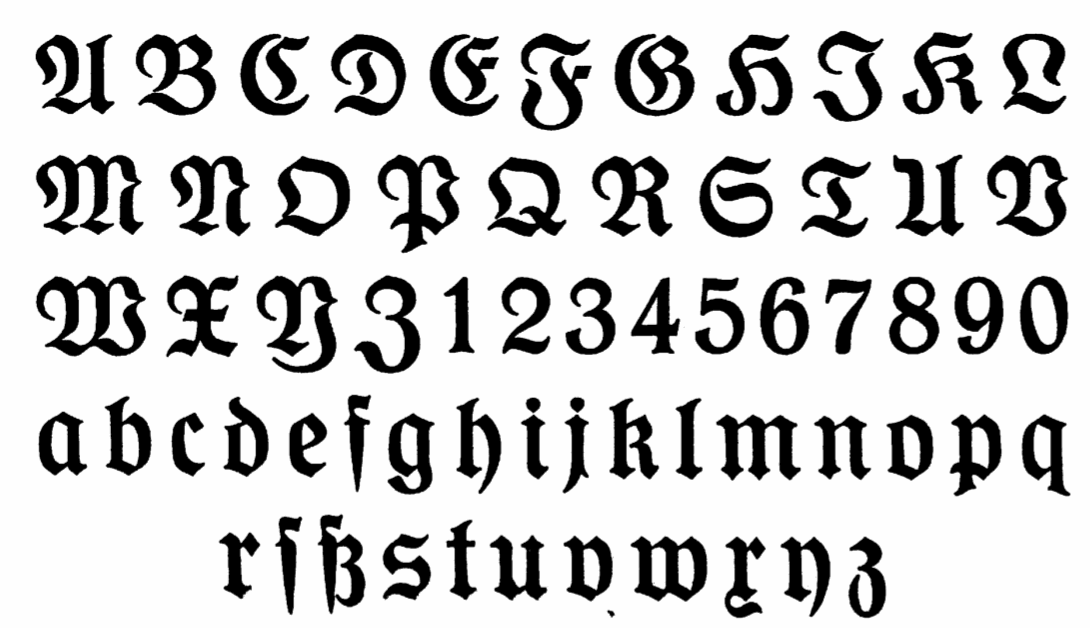 Leipzig-based type foundry, est. 1885 by Adam Numrich (who was employed by C. Kloberg at the time), taken over by Bauersche Giesserei in 1912 (or 1927?). Its first manager was Emil Moll, who was later joined by Bruno Diesel in that role. In its book Leipziger Fraktur (1906), a nice readable Leipziger Fraktur is shown in 13 weights, accompanied by four sets of Initialen. Numrich's typefaces include several sets of music notation symbols, Leipziger Fraktur (1906; see also Bauersche Giesserei, 1909), Breite Leipziger Fraktur, Universitäts-Antiqua, Romana Initialen, Chic (ca. 1909), and International (1902, blackletter).
Bauernschrift (1906, also called Fritz-Reuter-Schrift) was designed by Max Fröhlich. It appeared at Bauersche Giesserei in 1911.
EXTERNAL LINKS
MyFonts search
Monotype search
Fontspring search
Google search

INTERNAL LINKS
Extinct 20th century foundries ⦿ Blackletter fonts ⦿ Type designers ⦿ Type designers ⦿ German type scene ⦿ Music fonts ⦿ Foundries of the 19th century ⦿