Neogrey [Ivan Phillipov]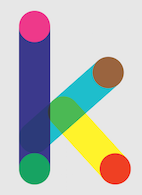 Ivan Phillipov (Neogrey, also written as Ivan Filipov) has offices in Plovdiv, Bulgaria and Turkey. He designed the techno typefaces Research Remix (1993), Neogrey (2004) and Red October (2004, inspired by Soviet poster art; can be used for Cyrillic simulation; followed by Red October Stencil, 2009). Release Yourself (octagonal), Research Remix (rounded octagonal), Arkitech Light, Discophat and Neogrey Medium appeared in 2009. In 2011, he published Artitech Round and Syntha.
In 2012, the free round monoline typeface Syntha and the techno typeface Arkitech Medium were published. Multicolore (2012) is a free EPS-format round sans typeface for coloring (a monochromatic version is free in truetype format).
In 2013, he designed Arkitech Bold and in 2019 Arkitech Stencil.
In 2014, he created the free roundish squarish typeface Ronduit (+Capitals).
Typefaces from 2015: Tricolore (multicolored rounded sans), Lausanne (a free font inspired by the Prada and Louis Vuitton fashion house logos).
In 2017, he designed a free color font called Color Tube.
Typefaces from 2019: Konstruktor (constructivist), Red October Eroded, Arkitech Stencil.
Typefaces from 2020: Fattern (a free color font with textures and patterns influenced by Romero Britto's work).
Alternate URL. Dafont link. Fontspace link. Abstractfonts link. Behance link. Creative Fabrica link.