Johannes Bergerhausen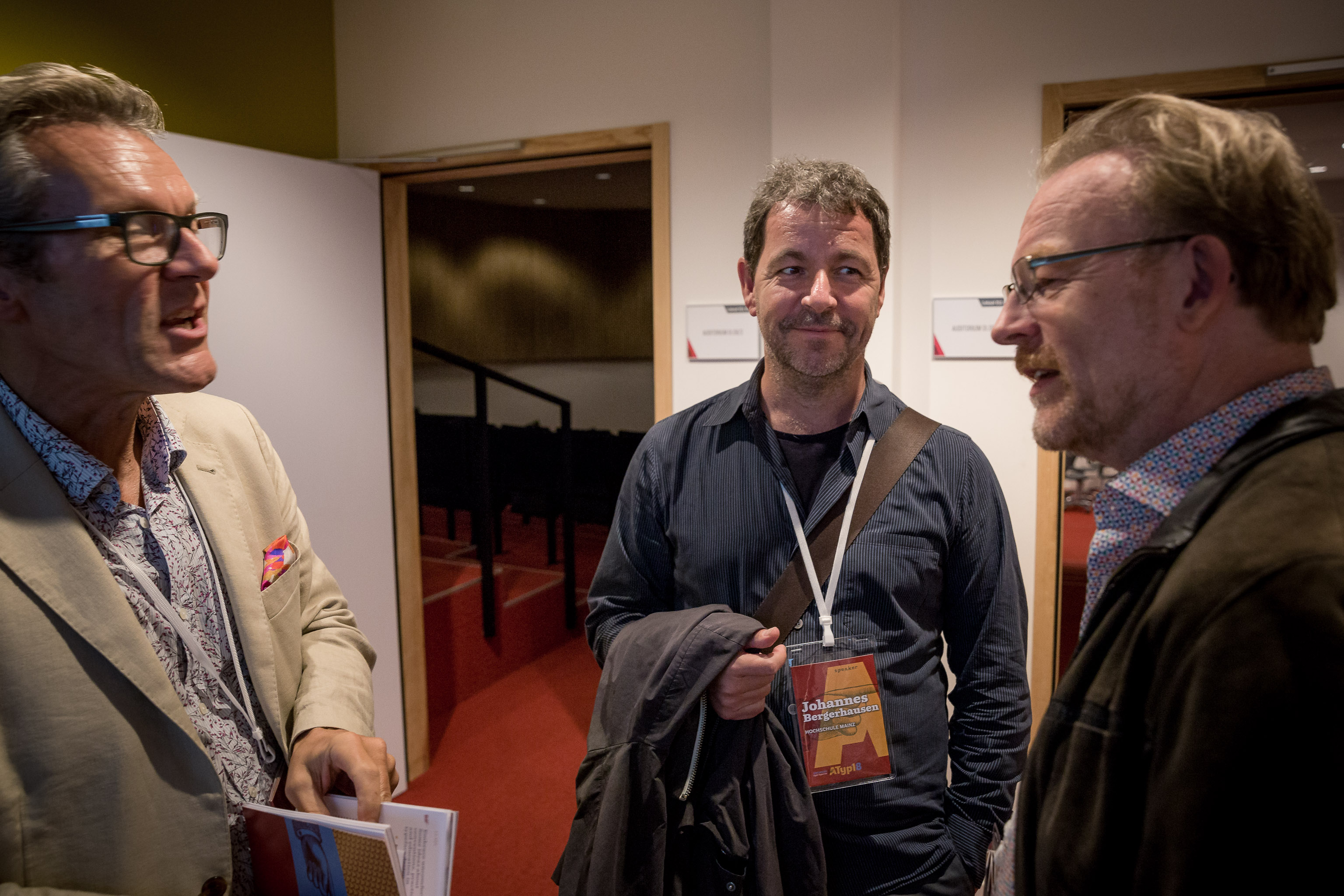 Johannes Bergerhausen (b. 1965, Bonn, Germany), studied Visual Communication at the University of Applied Sciences in Düsseldorf. From 1993 to 2000, he lived and worked in Paris. First he collaborated with the Founders of Grapus, Gérard Paris-Clavel and Pierre Bernard, then he founded his own office. He returned to Germany in 2000, where he is Professor of Typography at the University of Applied Sciences in Mainz (since 2002). In 2003, together with Paris-Clavel, he published the font "LeBuro" at ACME Fonts, London. At ATypI 2004 in Prague, he spoke about Decoding Unicode. He describes his Unicode character collection project at Typotechnica 2005.
In 2012, he was awarded with the Designpreis in Gold of the Federal Republic of Germany. He is currently working on a digital cuneiform font.
Author, with Siri Poarangan, of decodeunicode: Die Schriftzeichen der Welt (2011, Verlag Hermann Schmidt Mainz). This text shows all 109.242 typographic symbols in the Unicode standard at the time of its publication. Speaker at ATypI 2018 in Antwerp, during which (jointly with Morgane Pierson) he published a silkscreen poster with 292 glyphs, representing all 292 known writing systems of the world, together with their names, regions, and timeframes.
EXTERNAL LINKS
MyFonts search
Monotype search
Fontspring search
Google search

INTERNAL LINKS
Type designers ⦿ Type designers ⦿ Standards/ISO/Unicode ⦿ German type scene ⦿ Type design in France ⦿ Books on type design ⦿