ITDC 2003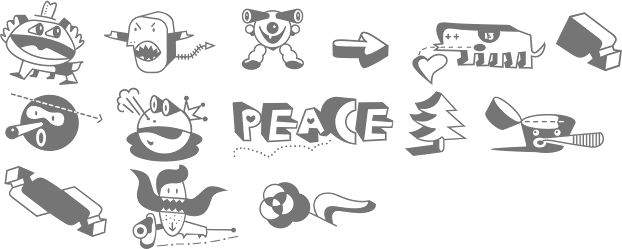 The International Type Design Contest was held by the Linotype Library in 2003. The winners were announced in July 2004:
Bohemia (2003, Eduardo Manso), a legible serif family.
Hildegard (2003, Jan Sonntag), a legible sans family.
Beret (2003, Eduardo Omine).
Pirouette (2003, Ryuichi Tateno): "Pirouette Text is a beautiful, finely drawn Italic hand, which can set long passages of text. Pirouette Regular is more formal, with elaborate Swash capitals."
Stencil Moonlight (2003, Gustav Grinbergs).
Samba (2003, Tony and Caio de Marco), a great curly typeface inspired by the lettering art of J. Carlos, a Brazilian illustrator during the early 20th century.
VS Expectation (2003, Guido Bittner).
Elementis (2003, a monospaced comic book typeface originally designed in 1975 by Hans-Jürgen Ellenberger).
Brda (2003, designed by the Polish designer Franciszek Otto for the Powiat weekly newspaper).
Boogie (2003, Ralf Weissmantel), a multiline face.
Picture Yourself (2004, Karin and Peter Huschka), a symbol face.
Lubok (2003, Julia Borisovna Balasheva), a pictogram typeface referring to a popular style of Russian folk art printing, which dates back to the 18th Century.
Bobotta Icons (2003, Roberto Mannella).
EXTERNAL LINKS
ITDC 2003
MyFonts search
Monotype search
Fontspring search
Google search

INTERNAL LINKS
Past conferences on type design ⦿ Curly typefaces ⦿