Libertine Open Fonts Project [Philipp H. Poll]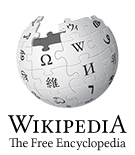 Now, here is a project with a name I like! This project by Philipp H. Poll has been started in order to create fonts that can be released under the GNU Public License. As of early 2005, we have the following Times New Roman lookalikes: LLibertineCaps, LinLibertine, LinLibertine-Italic, LinLibertineBd. Libertine Grotesque is next on the list of things to do. The fonts came in truetype and fontforge (SFD) text formats, but have now been extended to include opentype and type 1 as well. Linux Libertine covers a big range of Unicode, including all characters in MES-1 (Afrikaans, Albanian, Basque, Breton, Catalan, Croatian, Czech, Danish, Dutch, English, Esperanto, Estonian, Faroese, Finnish, Frensh, Frisian, Galician, German, Greenlandic, Hungarian, Icelandic, Irish Gaelic (new orthography), Italian, Latvian, Lithuanian, Luxemburgish, Maltese, Manx Gaelic, Moldavian (with restrictions), Northern Sámi, Norwegian, Occitan, Polish, Portuguese, Rhaeto-Romanic, Romanian (with restrictions), Scottish Gaelic, Slovak, Slovenian, Lower Sorbian, Upper Sorbian, Spanish, Swedish, Turkish, Welsh (with restrictions)), IPA, Greek, Cyrillic, math symbols, and a host of other symbol and language sets. TeX archive. The typophiles are not impressed. Charles Ellertson writes: The bowl of the "a" doesn't fit other letters, the top and terminal of the "f" doesn't know where it is going, the descender of the "y" doesn't balance quite right, and the serif on the upper arm of the "z" (which probably reminded the original poster of Caslon) seems out of place. I get the impression, again from the small sample, that the font doesn't quite know whether it is supposed to be slightly condensed or slightly expanded.
In 2007, the following weights are available: Normal, Kursiv, Fett, Fett Kursiv, Kapitaelchen, Unterstrichen, Grotesk. As a measure of the success of the font, we find that is now used on the logo of Wikipedia.
As a companion font, they offer Linux Biolinum (2010): The Biolinum is an organic sans-serif and could be also described as organogrotesque (non-linear sans serif). It is still in a beta stage. Biolinum is meant for emphasizing titles but could be used also for short passages of text. For longer texts a serif font such as the Libertine should be used in favour of readability The Biolinum has the same vertical metrics and visual weight as the Libertine, so that it fits perfectly to the Libertine and can be also used for emphasizing within the body text. In 2017, Biolilbert was born out of Biolinum. Biolilbert's name is a portmanteau from Biolinum and Hilbert.
In 2012, Bob Tennent created type 1 versions of Biolinum and Libertine.
In 2016, LibertineGC was published by Michael Sharpe at CTAN, adding LaTeX support files for Greek (essentially complete LGR, supporting monotonic, polytonic and ancient features) and Cyrillic.
Another effort at corrections was undertaken by Khaled Hosny in 2016 in his Libertinus family. The Libertinus font family is a fork of Linux Libertine and Linux Biolinum with many bug fixes and improvements. Also included are Libertinus Math, Libertinus Serif (from Lunux Libertine), Libertinus Sans (forked from Linux Biolinum) and Libertinus Mono (from Linux Libertine Mono). Github link. CTAN link for Libertinus, maintained by Herbert Voss.
Dafont link. Fontspace link. CTAN link for Libertineotf. CTAN link for Libertine download. Klingspor link. Klingspor link. CTAN link.
EXTERNAL LINKS
Libertine Open Fonts Project
Dafont page
Fontspace page
Klingspor Museum page
MyFonts search
Monotype search
Fontspring search
Google search

INTERNAL LINKS
Sites with only a few free fonts ⦿ Type designers ⦿ Type designers ⦿ Standards/ISO/Unicode ⦿ Cyrillic type design ⦿ Greek/Coptic ⦿ Phonetic (IPAfonts) ⦿ Type design in Estonia ⦿ Type design in Latvia ⦿ Open source fonts ⦿ Caslon ⦿