Tipos do aCaso [Leonardo Buggy]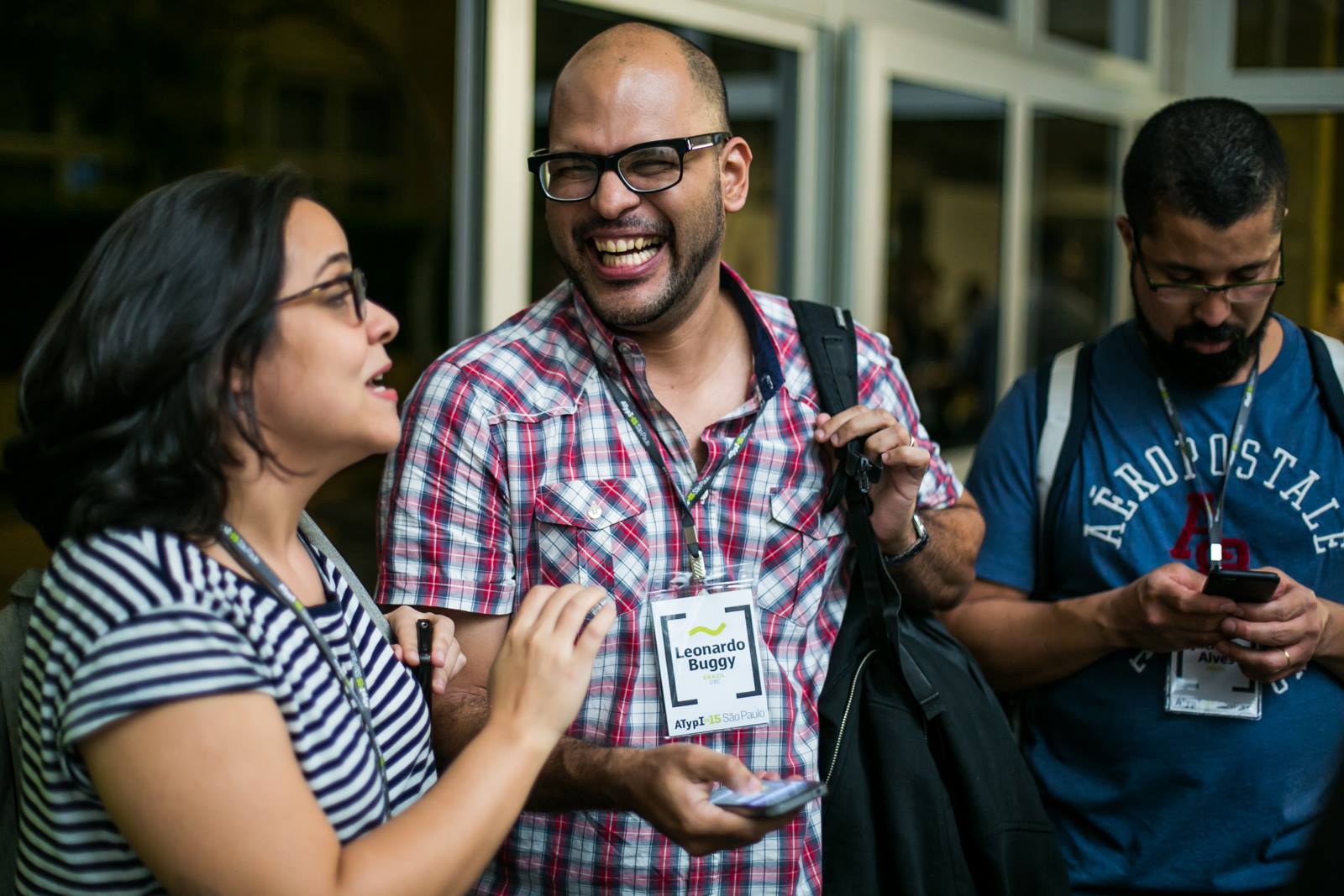 In 1998 a group of friends decided to study typography and produce digital types in Pernambuco, Brazil. Two years later they organize an exhibition of their work and established Tipos do aCASO as the first Brazilian Northeast digital type foundry. In the following years they sold and distributed their own types from catalogs, small objects and merchandising stuff. The group gained national prominence participating and being rewarded in competitive design exhibitions like Tipografia Brasilis, Pernambuco Design Conference, Biennial of Design by ADG-Brasil and Biennial Tipos Latinos. Soon the invitations to give lectures and workshops around the country started. The collective turns into a business and developes important dingbat projects for the Pernambuco's Government such as Manguebats and Armoribats. Today, Tipos do aCASO returned to its origins and works as a collective again. Managed by its founder, Buggy (author of the only Brazilian type design book written in Portuguese) the type foundry undertakes researches and promotes educational activities focusing on letterpress, typography and typeface design. Some designers:
Diego Credidio: Cabra-da-peste, Wayana.
Miguel Sanches: a great experimental font Arqueo, Bolha, Snake, Xilot.
Rodrigo Pires: Chango, Estuque (grunge), Rano Light (very experimental), Quadrinaits.
Buggy (Leandro Araújo da Costa): Cordel, the bitmap font Disquete, Oxe, Regua, Ferro de Boi, Palm and Stone. Most of his fonts were made in 1999.
Alex Carvalho: Rec Block.
Marcos Buccini: the destructive font Estruturas, Cafeina, Poracaso, Quadra (pixel font).
Renata Faccenda and Joana Amador: Toinho (children's handwriting).
Helder Diniz: Grea.
Marcelo Garcia: Celo Bold.
Yuri: Yuri Manimals.
Luciana de Mari: 3x4.
Damiao: Vincent.
Priscila Farias.
André Moraes.
Antonio.
Marcia Maia.
Others include Matheus Barbosa, Leopoldo Leal, Bosco, Plínio Uchoa Moreira, Kboco, Gustavo Gusmao, Eduardo Cavalcanti, Marina Pontual, Milena Thé, Joceanny Lima, Daniel Lopes, Maurício Nunes, Luciana Medeiros, Daniel Pinheiro, Nara Rocha, Virgulino Melo, José Fabio, Melissa Trigueiro, Ricardo, George Vinícios, Paula Robalinha, Anderson Kleber, Carlos Santos, Fábio Henrique, Leonardo Rosa Borges. MyFonts link.

Leonardo Buggy was born in Brazil in 1976. In 1998, two years before he graduated in design from UFPE, Buggy founded the first digital type foundry in northeastern of his country, Tipos do aCASO. Later, he worked as a graphic designer and art director collaborating and providing services to companies like Ford, Unilever, WalMart and Nannai Beach Resort. Between 2003 and 2006 he was cultural director of the Professional Association of Designers from Pernmabuco, APD-PE, and manager of Visual Arts and Design Centers of Recife City. At the same time he became CEO at Fundicio Design & Technology, member of Pernambuco's IT cluster. Still in 2006 he took a master's degree in Design also at UFPE. One year later, he wrote O MECOTipo, the first book published in Brazilian Portuguese about type design. In January 2008 he founded the Course of Technology in Graphic Design at Barros Melo College in Olinda City. He coordinated this first graphic design course offered in Pernambuco by a private institution until 2009, when he joined the staff of UFPE professors. He also organized and participated actively in conferences, exhibitions and competitions in Brazil and abroad, having been awarded on the 7th and 9th Biennial of Graphic design from ADG-Brasil, the 2004 and 2008 Biennial Tipos Latinos and the 2nd and 3rd Pernambuco Design. Currently, he works on post graduate programs in graphic design around his country and teaches typeface design, history of typography and printing techniques at the Design Center of CAA, UFPE. His most important fonts are Cordel, Disquete, Bitmap, Oxe, Regua, AvantBuggy, Lia and Fatwood. Located in Fortaleza, Brazil, he teaches at UFC. Klingspor link.
EXTERNAL LINKS
Tipos do aCaso


[Buy fonts]


[Designer info]
Klingspor Museum page
MyFonts search
Monotype search
Fontspring search
Google search

INTERNAL LINKS
Commercial fonts (small outfits) ⦿ The Brazilian type scene ⦿ Children's handwriting fonts ⦿ Pixel/bitmap fonts ⦿ Experimental type ⦿ Type designers ⦿ Type designers ⦿ Letterpress ⦿