Clarendon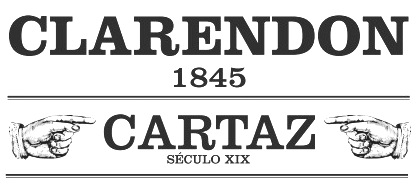 A discussion on Typophile regarding the best Clarendon turned also into a discussion on Egyptians. The highlights:
Forrest L. Norvell asks about Clarendon implementations: "URW has a billion different weights, AGFA/Monotype has both Monotype Clarendon and Monotype New Clarendon, and Elsner+Flake offers their version in OpenType, albeit with no OpenType goodies as far as I can tell." He was considering Fortune, Volta, Consort, Farao, or PMN Caecilia.
James Montalbano recommends Jim Parkinson's Sutro but Norvell finds it boring.
Yves Peters likes Stefan Hattenbach's Oxtail and praises the unexpected thinning of serifs.
Yves Peters thinks that Linotype's Egyptienne F is a disgrace.
Hrant Papazian's favorite is Egyptian 505, which, just like Humanist Slabserif 712, has concave feet.
At least two bloggers love Belizio.
Forrest L. Norvell finally decided to license Farao from Storm, although he was tempted by Oxtail, which he called brilliant.
EXTERNAL LINKS
Clarendon
MyFonts search
Monotype search
Fontspring search
Google search

INTERNAL LINKS
Choice of fonts ⦿ Clarendon ⦿