Villu Toots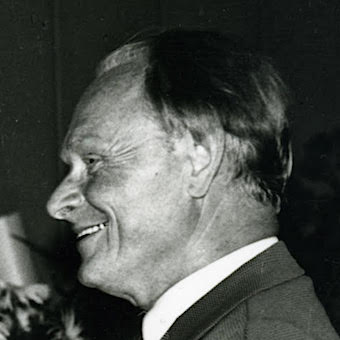 Villu Toots (b. Tallinn, 1916, d. Tallinn, 1993) was an internationally known Estonian calligrapher, book designer, educator, palaeographer and author. In 1965 Toots established a successful one-man calligraphy school named Kirjakunsti Kool with a three-year course.
Sample of his work on posters, 1956-1980. Scans: handset text, chancery hand, book cover (1956), geometric alphabet (1956), Brych, Gooti (1980), Pro Anno (1978), Rodrigues, Tahestik.
Author of many books on calligraphy. These include i Opime plakatkirja. Algteadmisi kirjakunstist (Tallinn, 1949), Tänapäeva kiri (Tallinn, 1956), 300 burtu veidi" (Riga, 1960), Kirjukunsti ABC Grotesk ehk plokk-kiri (1968, Tallinn), Eesti kirjakunst 1940-1970" (Tallinn, 1973), Kiri kui kunst (Tallinn, 1981), Kiri Eesti kultuuriloos (compiled by Rein Loodus; Tallinn, 2002), Kalligraafilisi etüüde. Calligraphical studies (Tallinn, 1976), 50 eksliibrist (Tallinn, 1979), Sule ja pintsli duett (Tallinn, 1985), Paraaf (Tallinn, 1987), Calligraphical spirals (Gothenburg and Tampere, 1989), and Calligraphic Bookplates and Monograms (San Juan Capistrano, CA, 1992). In 2016, the Society of Scribes Calligraphy NYC, has set up a pre-order website for the limited edition book Villu Toots: One Hundred Book Covers.
EXTERNAL LINKS
Villu Toots
MyFonts search
Monotype search
Fontspring search
Google search

INTERNAL LINKS
Type designers ⦿ Type designers ⦿ Type design in Estonia ⦿ Chancery hand, cancellaresca ⦿ Books on type design ⦿ Calligraphic typefaces ⦿