Karl Tauchnitz [Karl Christoph Traugott Tauchnitz]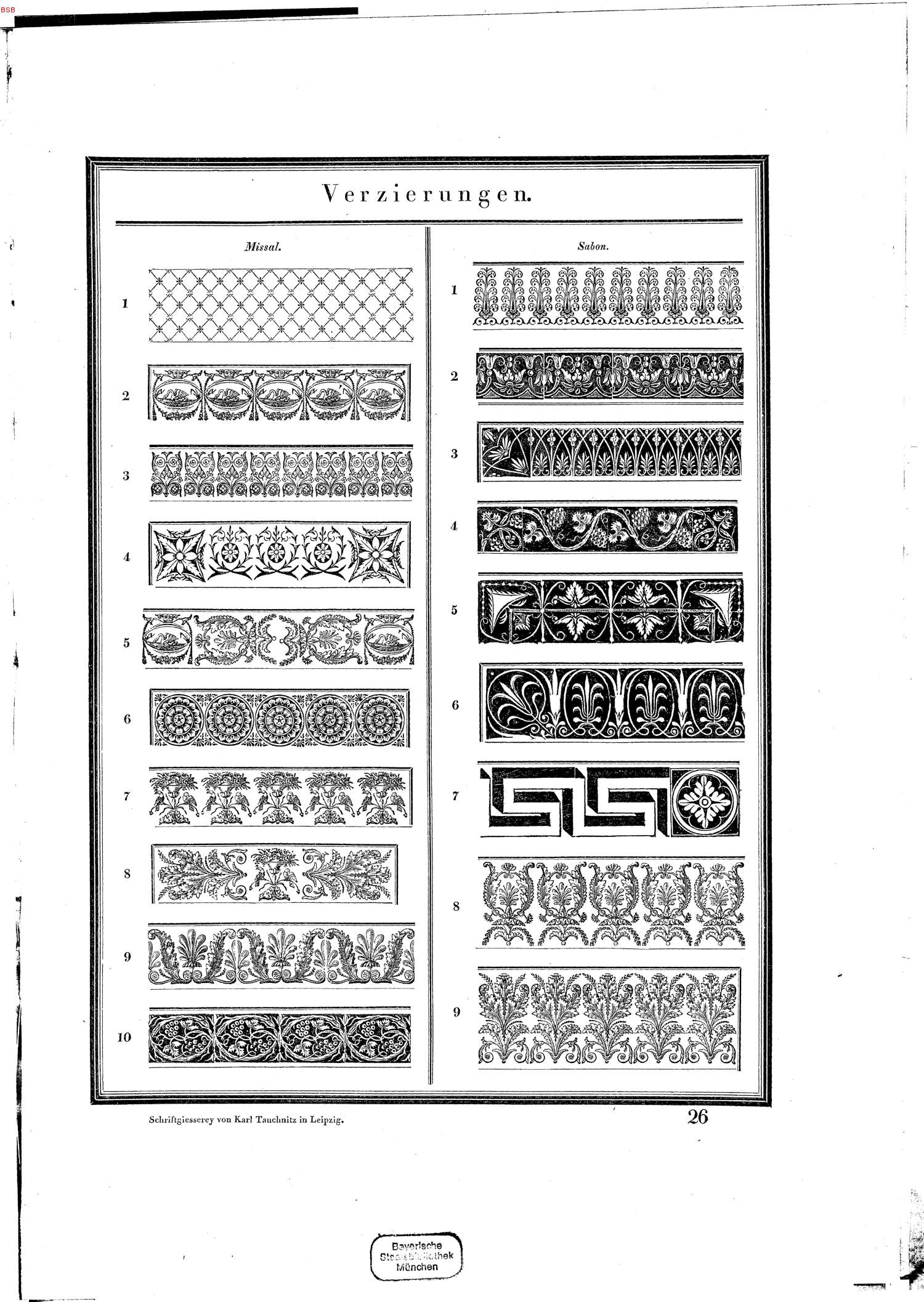 Leipzig-based foundry. Karl Tauchnitz (b. 1761, Grossbardau bei Grimma, Germany) set up a print shop in 1797 and a type foundry in 1800. He had studied in Leipzig. To improve the quality and reduce the costs of book production, he introdiced stereotyping in 1816, and received assistance with typefaces from punchcutter Johann Gottfried Schelter. Karl died in 1836.
His son Philipp Tauchnitz (b. 1798) continued the business but declined steadily. In 1865, the printing and typefounding company fell in the hands of Friedrich Ludwig Metzger, who had worked for Tauchnitz. Philipp Tauchnitz died in 1884. He left his considerable holdings, over 41 million marks, to the city of Leipzig.
Reference: Proben aus der Schriftgiesserei von Karl Tauchnitz in Leipzig (1825, Leipzig).