J.P. Lindh [Johan Pehr Lindh]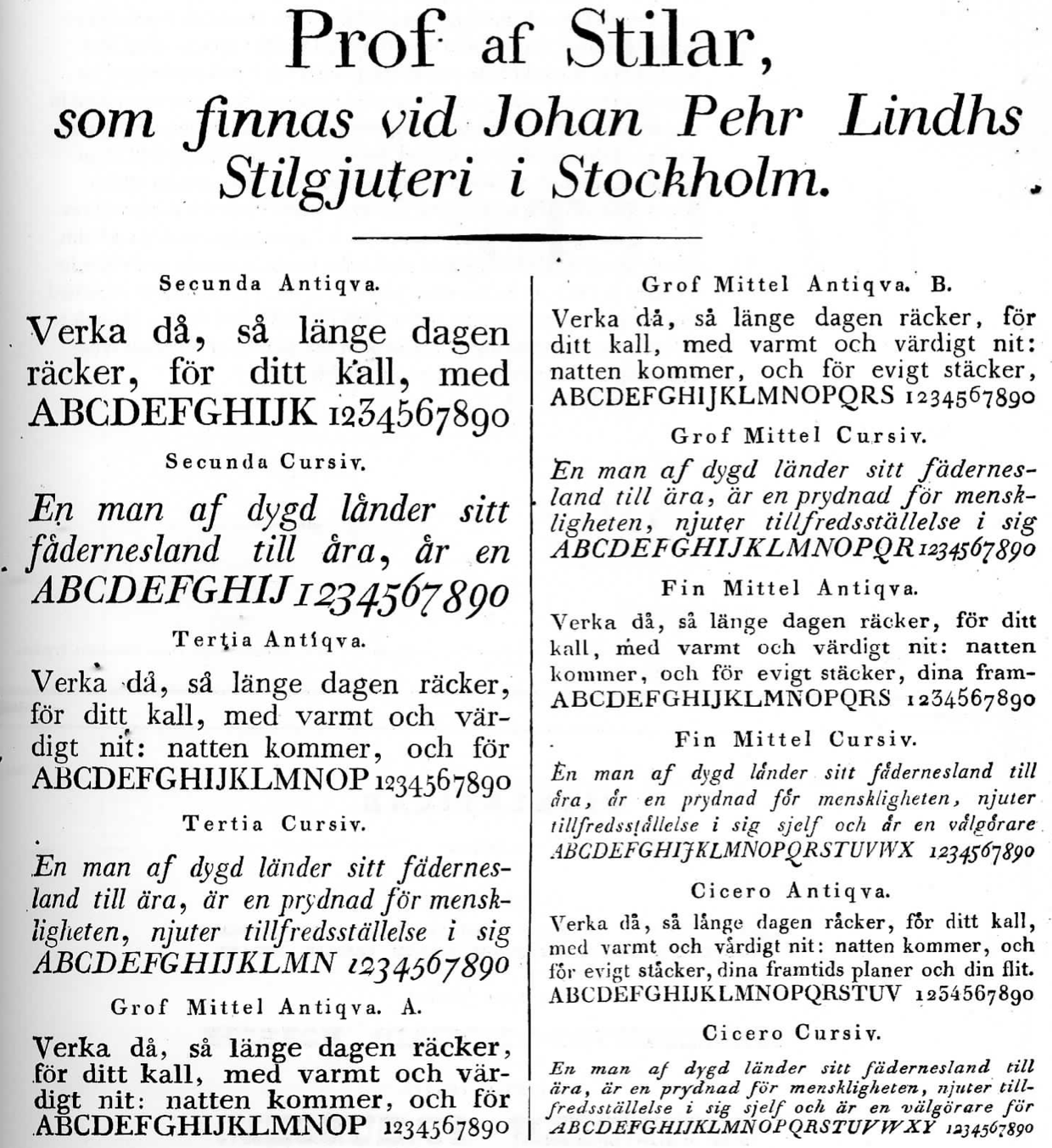 Swedish typefounder located in Mariedal, just outside Stockholm, est. 1816. Per Adolf Norstedt, a magistrate in Örebro, acquired Johan Pehr Lindh's business in 1821, and founded P.A. Norstedt & Söner in Stockholm in 1823. Lindh continued on until 1832, when he amalgamated with the Norstedt printing works at No. 6 Riddarholmen, where Norstedt remained until it closed down.
To start himself, Lindh had acquired the type foundry of Sebastian Popp in Copenhagen in 1814, together with his brother Nils Magnus Lindh. He had also purchased old typefounding equipment from Johan Georg Lange in Stockholm in 1806.
EXTERNAL LINKS
MyFonts search
Monotype search
Fontspring search
Google search

INTERNAL LINKS
Type design in Sweden ⦿ Foundries of the 19th century ⦿