Curwen Press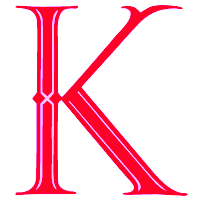 The Curwen Press founded in 1863 by the Reverend John Curwen concentrated on printing music for the tonic sol-fa method, but when his grandson Harold (d. 1955) joined in 1908, he broadened their output to include limited edition books of high quality. It published a nice specimen book A Specimen Book of Types & Ornaments in Use at the Curwen Press, Plaistow, London (1928) and A Working Handbook of Types in Use at the Curwen Press (1931). The latter book shows an original art deco era ssan, Curwen Sanserif (+Titling). In the 1980s, it went under. Typefaces related to Curwen Press:
Colin Kahn designed P22 Curwen in 2005 and says: P22 Curwen Poster is a digitized version of a rare wood type used by the Curwen Press in England in the early 20th Century for poster work. P22 Curwen Maxima is a new hyper-stylized re-interpretation of Curwen Poster.
Ari Rafaeli designed the delicate caps typeface Curwen Initials based on drawing by Jan van Krimpen in 1925 for the Curwen Press.
Curwen Sans (2018, Keith Bates). A monoline sans based on an in-house sans of Curwen Press.
EXTERNAL LINKS
Curwen Press
MyFonts search
Monotype search
Fontspring search
Google search

INTERNAL LINKS
Books on type design ⦿ Extinct 20th century foundries ⦿