Alex Banks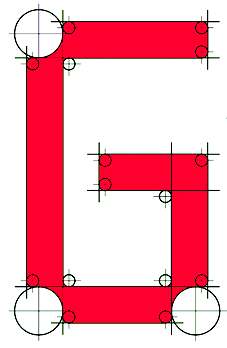 Alex Banks (AB Design; b. 1983) is based in Warrington, UK. Creator of the free octagonal font Sliced AB (2006) and the chunky Chukny (2013). In 2015, he made the free rounded sans typeface Duster AB. In 2016, he designed the squarish Flat Four typeface family.
In 2018, he published the speed-themed techno typeface Hachiroku86, the pixel / video game font Gridner AB, the industrial futuristic typeface Karbonis, and the modular monoline typeface Shampoo AB.
Typefaces from 2019: Spectrum.