Association for Insight Meditation (or: Aimwell) [Bhikkhu Pesala]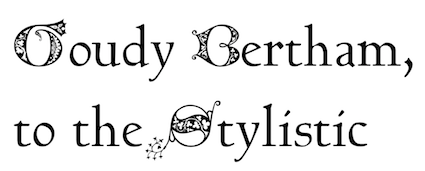 On this site dedicated to Pali fonts, we found Bhikkhu Pesala's free fonts: Akkhara (2006, derived from Gentium), Cankama (2009, blackletter), Carita (2006, all caps roman), Garava (2006), Guru (2008: made for Buddhist publications, it is a rather complete Latin, Greek and symbol font), Hattha (2007, felt marker face), Kabala (2009, after Kabel...), Lekhana (2008, in Zapf Chancery style), Mandala (2007, geometric sans), Odana (2006), Pali, Talapatta, Talapanna (2007), Veluvana (2006), Verajja (2006), Yolanda (2008, calligraphic). The Pali fonts all have over 1400 Latin characters with diacritics including those needed for Sanskrit and Pali transcriptions. They cover Latin, Vietnamese, chess symbols, and astrological signs, and are based on Zapf's Palatino.
The fonts as of 2016, including newer fonts, but with some older ones removed:
Acariya (2016): a Garamond style typeface derived from Guru, but with suboptimal kerning.
Balava (2014): a revival of Baskerville derived from Libre Baskerville.
Cankama: a Gothic, Black Letter script.
Garava was designed for body text. It has a generous x-height and economical copy-fit. The family includes Extra-Bold and Extra-Bold Italic styles besides the usual four. Typeface Sample
Guru: a condensed Garamond style typeface designed for economy of copyfit. 100 pages of text set in the Pali typeface would be about 94 pages if set in Garava, or 92 pages if set in Guru.
Hari (2016): a hand-writing script derived from Allura by Robert E. Leuschke, released under the SIL license.
Jivita (2012): an original sans typeface for body text.
Kabala: a sans serif typeface designed for display text or headings. Kabel?
Lekhana: Pesala's version of Zapf Chancery.
Mahakampa (2016): a hand-writing script derived from Great Vibes by Robert E. Leuschke.
Mandala: designed for decorative body text or headings. Has chess symbols.
Nacca (2016): a hand-writing script derived from Dancing Script by Pablo Impallari.
Odana: a calligraphic almost blackletter brush font suitable for titles, or short texts where a less formal appearance is wanted.
Open Sans (2016): a sans font suitable for body text. Includes diacritics for Pali and Sanskrit.
Pali: Pesala's version of Hermann Zapf's Palatino.
Sukhumala (2014): derived from Sort Mills Goudy.
Talapanna: Pesala's version of Goudy Bertham, with decorative gothic capitals and extra ligatures in the Private Use Area.
Veluvana (2006): A heavy brush style. The Greek glyphs are from Guru. Small Caps are greater than x-height.
Verajja: a Pali word meaning "variety of kingdoms or provinces." It is derived from Bitstream Vera.
Verajja Serif.
Bhikkhu Pesala is a Buddhist monk in London. Another link.
EXTERNAL LINKS
Association for Insight Meditation (or: Aimwell)
MyFonts search
Monotype search
Fontspring search
Google search

INTERNAL LINKS
Indic language fonts ⦿ Type design in India ⦿ Vietnamese ⦿ Chess fonts ⦿ Astrological fonts ⦿ Type designers ⦿ Type designers ⦿ Sites with only a few free fonts ⦿ Blackletter fonts ⦿ Calligraphic typefaces ⦿ Type design in the United Kingdom ⦿ Chancery hand, cancellaresca ⦿ Baskerville ⦿ Chancery hand, cancellaresca ⦿ Garalde or Garamond typefaces ⦿ Brush script typefaces ⦿