Future Millennium [Zdenek Gromnica]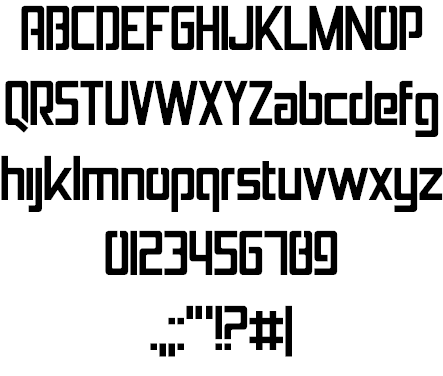 Zdenek Gromnica is a Czech type designer (b. 1989, Olomouc). He set up Future Millennium.
Creator of Ignis et Glacies -Sharp- (2006, a futuristic sans caps face), Infrared (2006), Xaligraphy, XaligraphyBold, XaligraphyBoldItalic, XaligraphyItalic, XaligraphyThin, XaligraphyThinItalic (2006, semi-calligraphic family), InfraRed (2006), FutureMillennium (2006, sans---caps only), Elemental End (2010, sans), Memoria Vestri (2010, hand-printed), Not Just Groovy (2011), Jolana (2012), Pixel Millennium (2012, pixel face), Dominik (2012, sans), and Groovy Fast (2009, sans headline face).
Devian tart link. Dafont link. Klingspor link. Fontspace link.
EXTERNAL LINKS
Future Millennium


[Buy fonts]
Dafont page
Fontspace page
Klingspor Museum page
MyFonts search
Monotype search
Fontspring search
Google search

INTERNAL LINKS
Type designers ⦿ Type designers ⦿ Type design in Czechia ⦿ Sci-Fi fonts ⦿ Handwriting fonts ⦿ Pixel/bitmap fonts ⦿