Indian Type Foundry (ITF) [Satya N. Rajpurohit]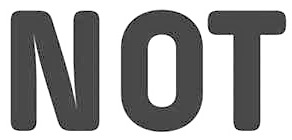 ITF is located in Ahmedabad, Gujarat, India. It was co-founded in 2009 by Peter Bilak (Typotheque) partnered with Rajesh Kejriwal (Kyoorius Exchange) and Satya Rajpurohit. They intend to cover Non-Latin and Latin fonts. Their first type family was Fedra Hindi (2010, by Bilak and Rajpurohit).
In 2010, Satya N. Rajpurohit published the Kohinoor family for Latin, Devanagari and Tamil. Kohinoor Gurmukhi followed in 2011. The long term plan is to make Kohinoor support all official writing scripts of India. Kohinoor Gujarati is at the last stage of development and will be published soon. Kohinoor Bengali, Kohinoor Malayalam, and Kohinoor Kannada are scheduled for 2012.
ITF Devanagari was published in 2011.
In 2013, Satya Rajpurohit created the Latin typefaces Pilcrow and Pilcrow Soft. Also in 2013, Peter Bilak left ITF to pursue other interests.
In 2014, Sanchit Sawaria and Jyotish Sonowal finished the free Google Web Font Khand, an 8-style family of compact mono-linear fonts with very open counter forms. Developed for display typography, the family is primarily intended for headline usage. Its Latin is from Satya Rajpurohit, and Khand carries the Indian Type Foundry label.
In 2015, Satya published Brahmos (a modular Latin typeface).
In 2017, Fontstore / Fontshare published their high-contrast serif typeface Stardom. At Indian Type Foundry, Satya N. Rajpurohit designed Belur Kannada (2017, calligraphic) and Sandur Kannada (2017, a text typeface family).
In 2018, he published the pixel family Ray and the humanist sans typeface family Litmus.
Typefaces from 2019 by Rajpurohit: Author (humanist sans). Anonymous typefaces at ITF that year include Prachar (an all caps marker pen font).
In 2021, ITF published the reverse stress neo-grotesk typeface families Clash Display and Clash Grotesk.