FDI Type Foundry [Ralf Herrmann]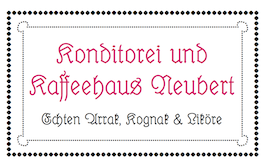 FDI stands for fonts dot info, est. 2004 by Ralf Herrmann and partner. This foundry is located in Jena, Germany. The legal entity behind it was the Rossbach & Herrmann GbR in the city of Jena which operated as Seite7 Designagentur. Rossbach & Herrmann GbR ceased in 2015. MyFonts link. The fonts dot info label will be retired in 2017 and replaced by FDI Type Foundry.
Ralf Herrmann (b. 1976, Pößneck, Germany) studied visual communication at Weimar's Bauhaus University and works as a web, graphic, and type designer. He has made a name for himself in the typography community with his internet typography subcommunity typografie.info. He researched the implications of cognitive map research applied to the design of maps and wayfinding systems. In 1999 he founded a design studio with a partner in the city of Jena. His typography projects included the German online community Typografie.info (2001), the type foundry FDI Type (2004) and the typography magazine TypoJournal (2009). He is the chairman of the Pavillon-Presse, a museum for the printing arts & typography in the city of Weimar. In 2015, he launched Typography guru. In his Letter Library, he archives historic and current type specimens of type foundries from around the world. He also wrote typography books and continues to write and provide content for various online and print magazines (like PAGE, Smashing Magazine, TYPO magazine, étapes, I Love Typography).
Typefaces published by FDI:
Ralf Hermann designed several other typefaces outside FDI. These include Agendia (2002), a free experimental Antiqua-Schrift (see also here). Author of
Speaker at ATypI 2011 in Reykjavik on the topic of the eszet (ß) letter.
Klingspor link. See also here for more news by Ralf Herrmann in English and German. Here he blogs about web fonts and web type matters. His Flickr stream. Home page of Schriftkontor Ralf Herrmann. Typedia link. Behance link. Showcase of the retail FDI fonts.