100 Beste Schriften aller Zeiten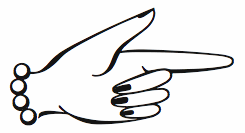 German FontShop-sponsored site listing the hundred best fonts of all times, compiled by a jury in 2007. There is a lot of good information about each of the fonts mentioned. PDF file compiled by the jury: Stephen Coles, Jan Middendorp, Veronika Elsner, Roger Black, Ralf Herrmann, Claudia Guminski (FontShop) and Bernard Schmidt-Friderichs. Visualization of the list. The list:
(1) Helvetica
Garamond
Frutiger
Bodoni
Futura
Times
Akzidenz Grotesk
Officina
Gill Sans
Univers
(11) Optima
Bembo
Interstate (1993, Tobias Frere-Jones)
Thesis
Walbaum
Meta
Trinité
DIN
(21) Matrix
OCR A und B
Avant Garde
Lucida
Letter Gothic
Stone
Arnhem
Minion

(31) Myriad
Rotis
Eurostile
Scala
Syntax
Joanna
Fleischmann
Palatino
Baskerville
Fedra
(41) Gotham
Lexicon
Hands
Metro
Didot
Formata
Caslon
Cooper Black
Peignot
Bell Gothic
(51) Antique Olive
Info
Dax
Prokyon
Trade Gothic
Copperplate Gothic

(61) Blur
Base
Bell Centennial
News Gothic
Bernhard Modern
Amplitude
Trixie
Quadraat
Neutraface
(71) Nobel
Industria, Insignia, Arcadia
Bank Gothic
Corporate ASE
Fago
Trajan
Kabel
House Gothic 23
Kosmik
(81) Caecilia
Corpid
Miller
Souvenir
Instant Types
Clarendon
Triplex
Benguiat
Zapf Renaissance

(91) Filosofia
Chalet
Quay Sans
Cézanne
Reporter
Legacy
Agenda
Bello
Dalliance
Mistral
Follow-up in English.

Credit for some images below: Danielle West.
EXTERNAL LINKS
100 Beste Schriften aller Zeiten
MyFonts search
Monotype search
Fontspring search
Google search

INTERNAL LINKS
Choice of fonts ⦿ Avant Garde typefaces ⦿ Modern style [Bodoni, Didot, Walbaum, Thorowgood, Computer Modern, etc.] ⦿ Copperplate ⦿ DIN ⦿ Typefaces inspired by the Trajan column in Rome ⦿ Cooper Black ⦿ Garalde or Garamond typefaces ⦿ Akzidenz Grotesk ⦿ Caslon ⦿ Clarendon ⦿ Baskerville ⦿ Eric Gill and his typefaces ⦿