Corvinus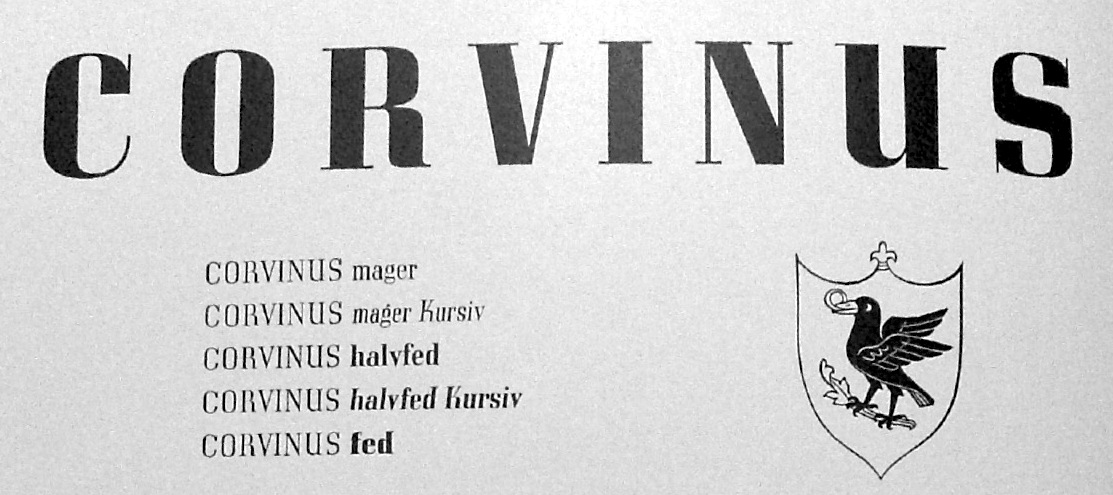 Corvinus is a didone family developed between 1932 and 1935 by Imre Reiner, consisting of Corvinus, Corvinus italic, Corvinus semibold, Corvinus semibold, Corvinus bold, and Corvinus Skyline. It was published by Ludwig&Mayer and separately by Bauersche Giesserei. Lanston's 1948 font Glamour was based on it. Many digital versions exist:
Group Type (Mark Solsburg, Ann Pomeroy): Corvinus Skyline (1991).
Font Bureau (Jane Patterson): Skyline was commissioned from Font Bureau by Condé Nast specifically for Traveler magazine. In 1992, Patterson designed the headline typeface Skyline Bold Condensed.
P22/Lanston: LTC Glamour (2006, Colin Kahn), based in first instance on Lanston's 1948 font Glamour.
The Font Company: Corvinus Skyline (1993).
Dennis Ortiz-Lopez: OL Corvinus Bold Condensed (1993), OL Corvinus Versailles.
FontHaus: APCorvinus Skyline (Ann Pomeroy). It is this version that later became Group Type's through Ann's association with that foundry.
Opticast/Castcraft: OPTICorvinus-Skyline.
Image Graphics: Corvinus Skyline.
Softmaker (Martin Kotulla): C794 Roman.
EXTERNAL LINKS
MyFonts search
Monotype search
Fontspring search
Google search

INTERNAL LINKS
Choice of fonts ⦿ Modern style [Bodoni, Didot, Walbaum, Thorowgood, Computer Modern, etc.] ⦿ Skyline Typefaces ⦿