Debora Manetti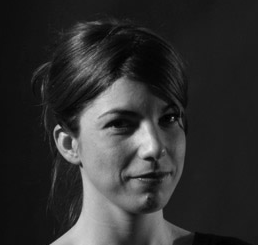 Studio Kmzero is an Italian design firm in Firenze consisting of three graphic designers, Francesco Canovaro, Debora Manetti, and Cosimo Lorenzo Pancini. Debora Manetti (Florence, Italy) designed Sala de Fiestas (2005-2006, free download at OFL), inspired by a handpainted sign for a ballroom on the island of Fuerteventura. In 2021-2022, Francesco Canovaro built his 5-style (+variable) font Salad on top of Sala de Fiestas.
Arsenale White and ArsenaleBlue (2009) are children's hands, done by Cosimo Lorenzo Pancini, Francesco Canovaro, Andrea Mi, Debora Manetti, Katiuscia Mari and Jonathan Calugi.
At Kmzero and Zetafonts, she designed the hand-printed Panforte family in 2011. Panforte Serif is free at Dafont.
The rounded geometric sans family Cocomat (2015, Zetafonts, by Cosimo Lorenzo Pancini, Debora Manetti and Francesco Canovaro) was inspired by the style of the twenties and the visions of Italian futurists like Fortunato Depero, Giacomo Balla and Antonio Sant'Elia. Updated in 2019 as Cocomat Pro.
She also co-designed the successful Cocogoose and Coco Gothic typefaces in 2015. Designer of Jamscript (2015).
In 2018, Debora Manetti and Francesco Canovaro designed the brush handwriting font Freehand Brush.
Behance link. Studio Kmzero link. Dafont link for downloading some of her fonts.