Dan Rhatigan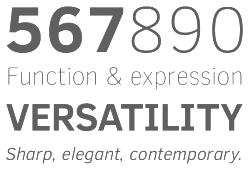 Daniel Rhatigan (Ultrasparky) was born on Staten Island in 1970. He finished the MA Typeface Design program at the University of Reading, UK, in 2007. Before that, he briefly taught type design at the City College of New York. He briefly was type director at Monotype Imaging, based in the UK, and is scheduled to replace David Lemon as the new Senior manager of the Adobe Type team at the beginning of 2017. In 2021, Dan Rhatigan joined Type Network where he curates Type Network's typeface library and oversees its foundry relationships.
Dan is an expert on Indic scripts, and spoke about that at ATypI 2011 in Reykjavik.
His graduation typeface at Reading was Gina (2007), a serif about which the reactions are generally good (a Minion with character according to Stephen Coles, and an awful lot of Unger in one gulp according to Joe Clark). Gina covers not only Greek, but most European languages. I especially appreciate its attention to mathematical symbols and typesetting. In 2009, Ian Moore and Dan Rhatigan created Sodachrome, a typeface designed at The Colour Grey for Sodabudi, a forthcoming online store for art work inspired by folk art from India. Dan Rhatigan blogged about it here. When the two parts of the typeface are screenprinted in different colours on top of each other, they produce an optical effect. In 2010, his (free) rounded bold serif typeface Copse font was published at Kernest (free downloads).
Kernest link. Google Web Font Directory carries his free typeface Astloch, a monoline blackletter face.
Another download link. Clear Sans (2013) was designed by Daniel Ratighan at Monotype under the direction of the User Experience team at Intel's Open Source Technology Center. Clear Sans is available in three weights (regular, medium, and bold) with corresponding italics, plus light and thin upright (without italics). Clear Sans has minimized, unambiguous characters and slightly narrow proportions.
Ryman Eco is a free multilined typeface created in 2014 by Dan Rhatigan and Gunnar Vilhjálmsson at Monotype that satisfies its two design goals---beauty and economy (it uses 33% less ink than a normal text font).
Speaker at ATypI 2017 Montreal.
Fontsquirrel link. CTAN download link. Klingspor link. Monotype link. Google Plus link.