Miss Tiina [Tina E.J. Raparanta]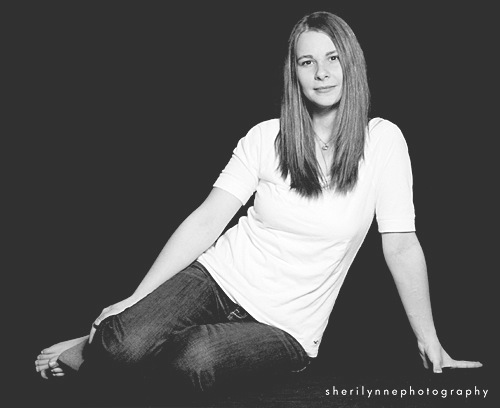 Tina E.J. Raparanta (Miss Tiina, Miss Tiina Fonts, or MTF) owns MissTiina.com. Mostly, her fonts are free. Tina is of mixed Finnish and French origins and lives in Ontario.
Designer of the ornamental dingbats typeface Miss Tiina (2007), as well as MTFBase (2009), MTFBaseOutline (2009), MTFUnderYourSkin (2009, curly), MTFBaseDashLeafy (2007), MTFBaseOutline (2007), MTFChunkie (2007), MTFRever (2007), MTFScribblie (2007), MTF_CHUNKIEDOODLE (2007), Mtf_sketchie (2007, childish handwriting), MTF Doodle (2008, dingbats) and MTF Heart Doodle (2008, dingbats).
Commercial handwriting fonts, for a small fee: Megan, XOXO Vo2, XOXO Vo1, Christopher, Hunnie, Sweetie, Frozen Solid, Base, Girlie, Lexi, Oopsie Daisie, Chunkie Doodle (dingbats), Quirkie, Chunkie, Funk Fusion (dingbats), Cutie Patootie, Scribblie, Dreamie, Messy.
With repetitions, the fonts at Fontspace are: MTF-Chunkie-Doodle, MTF-Funk-Fusion, MTF-Girlie, MTFBase, MTFBaseLeafy, MTFBaseOutline, MTFBecki, MTFCaMaura, MTFChubb, MTFChunkie, MTFCindy, MTFColleenCursive, MTFColleenPrint, MTFCoolKid, MTFCupcake, MTFCutiePatootie, MTFDearSanta, MTFDonna, MTFDoodle, MTFDoodlewhats, MTFDreamie, MTFElegance, MTFEpic, MTFEvasHand, MTFFlowerDoodles, MTFFlowrites, MTFFrozenSolid, MTFGavin, MTFGridie, MTFHeartDoodle, MTFHelloAgain, MTFHooRah, MTFHootyCoo, MTFHunnie, MTFIttyBittyBaby, MTFJanaG (2012), MTFJotted, MTFJude, MTFJumpin'Jack, MTFKatrina, MTFKim, MTFKrystyna, MTFLexi, MTFLoli'sHandwriting, MTFLynds, MTFMagicalMarilyn, MTFMegan, MTFMelissa, MTFMemory, MTFMessy, MTFMikayla, MTFMikaylaPrint, MTFNotebook, MTFOliveYou, MTFOopsie, MTFOopsieDaisie, MTFPeachCobbler, MTFPlaytime, MTFPorkChop, MTFQueenOfSketchyland, MTFRever, MTFRhesa, MTFSaxy, MTFScribblie, MTFSkinnyJeans, MTFStampinRachel, MTFSweetCheeks, MTFSweetDings, MTFSweetHalloweenDings, MTFSweetNatureDings, MTFSweetSkyDings, MTFSweetie, MTFTamarasHusband, MTFToast, MTFUnderYourSkin, MTFVecbatVo1, MTFWhacko, MTFWhimsy, MTFWildflower, MTFWulan, MTFXOXOVo.1, MTFXOXOVo.2, MTFakhn, MTFdrgnldy, MTFiheartSketches.
Typefaces from 2018: MTF 100 Dings, MTF100, MTF183, MTF30Something, MTFBeMine, MTFBirthdayBash, MTFBirthdayBashDoodles.
EXTERNAL LINKS
Miss Tiina
Dafont page
Fontspace page
Klingspor Museum page
MyFonts search
Monotype search
Fontspring search
Google search

INTERNAL LINKS
Type designers ⦿ Type designers ⦿ Dingbats (original) ⦿ Children's handwriting fonts ⦿ Valentine's Day Fonts ⦿ Handwriting fonts ⦿ Commercial fonts (small outfits) ⦿ Sites with only a few free fonts ⦿ Athletic lettering faces ⦿ The Canadian type scene ⦿ Curly typefaces ⦿