SimpleBits (or: Icon Shoppe) [Dan Cederholm]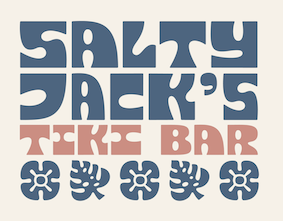 Dan Cederholm (Salem, MA) founded Dribble and set up the SimpleBits web page. The Shoppe is an offshoot of SimpleBits, LLC, a design studio founded in 2002 by Cederholm. SimpleBits specializes mostly in icons. Typefaces by Icon Shoppe include Chameleon16 (2007), a beautifully designed truetype pixel font. Icons by Icon Shoppe include Ballroom, Chameleon, Stockholm and Overcast. Typefaces by SimpleBits comprise Ships Whistle (2020: a rounded monolinear sans), Parkly (2021: a national parks font), Cartridge (2021: based on 1980s style video game labels such as those used for the Atari 2600 console), Captain Edward (2021: named after Captain Edward Teach, aka Blackbeard, this font takes cues from Cooper Black's lighter-weight siblings and draws inspiration from the rugged New England coast), Vault Alarm (2021: chunky) and Rotundo (2021).
Typefaces from 2022: Easy Coast.
Author of Twenty Bits I learned About Making Fonts (2021).