Tipografía--Montevideo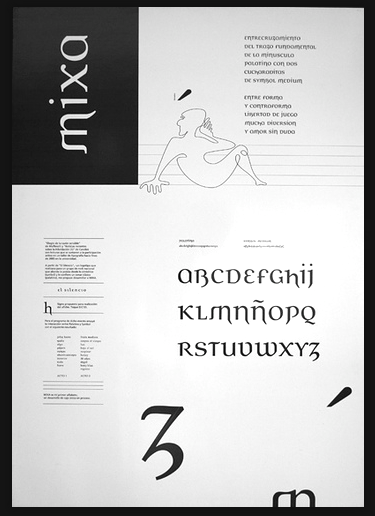 Uruguayan type jump page. It has a blog, a schedule of local type events, and a group of type designers who present their creations. These include
Fernanda Nuñez: Churritos (2007).
Vicente Lamónaca: Económica Sans Serif (2007).
Martín Abud: Escrin (2006, an organic sans).
Juan A. Odriozola: Flopi (2007, an organic sans).
José de los Santos: Mixa (2006, based on the logotype of the rock group El Silencio).
Fernando Díaz: Quadratta Serif (2007). See also here.
Maquii Saravia: Randall (2007, octagonal family made in memory of the guitarist Dimebag Darrell).
Gustavo Wojciechowski, aka Maca: Yaugurú (2007), so condensed that the letters simulate barcodes.
EXTERNAL LINKS
Tipografía--Montevideo
MyFonts search
Monotype search
Fontspring search
Google search

INTERNAL LINKS
Commercial fonts (small outfits) ⦿ Uruguayan type design ⦿ Type blogs ⦿ Octagonal typefaces ⦿