Droid font collection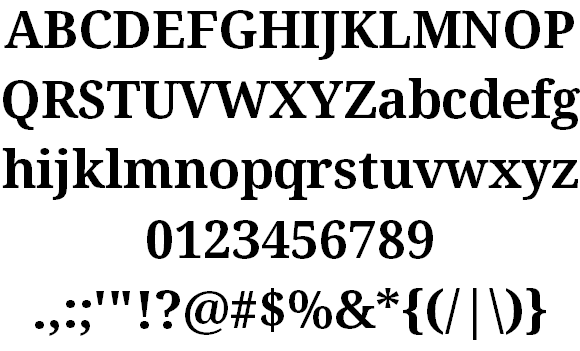 It is difficult to avoid the confusing jibberish that companies keep throwing at us. Ascender Corporation is especially good at this. In this extraterrestrial-sounding 2007 announcement of the Droid type family, there are many beauties.
Ascender Corporation, a leading provider of advanced font products and innovative applications for mobile devices, ... I like it when companies describe themselves as "leading" the pack. To the many mobile device manufacturers who have never heard of Ascender, shame on you. Ascender leads. It did not make the Blackberry or write the Blackberry's software, but Ascender nevertheless is the leading provider of innovative applications for mobile devices. Damn you Blackberry users.
The Android platform is a complete mobile phone software stack that will be made available under the Apache open source license. Time out. What is a mobile phone software stack? Maybe it is the filling between an Android and an Apache. It sure sounds high tech. It must be good. Yes, that's it---Ascender has some geniuses on its staff, and its products are fantastic.
We are also very excited that the platform supports our Ascender Compact Asian Font solution (ACAF) which will make it easy for manufacturers to implement additional high quality Asian fonts in a small footprint. I was waiting for this. Footprint is such a cool word. It was cliché in 2004, but in 2007, we are past that. And users of Android---called androids--- should be happy that they have ACAF---what could they do without ACAF given their small footprint? And in another year, they could upgrade to an ACAF stack on a leading Apache platform that is ideal for small-footed androids.
EXTERNAL LINKS
Droid font collection
MyFonts search
Monotype search
Fontspring search
Google search

INTERNAL LINKS
David and Goliath ⦿ Font vendors ⦿