Daniel T. Ames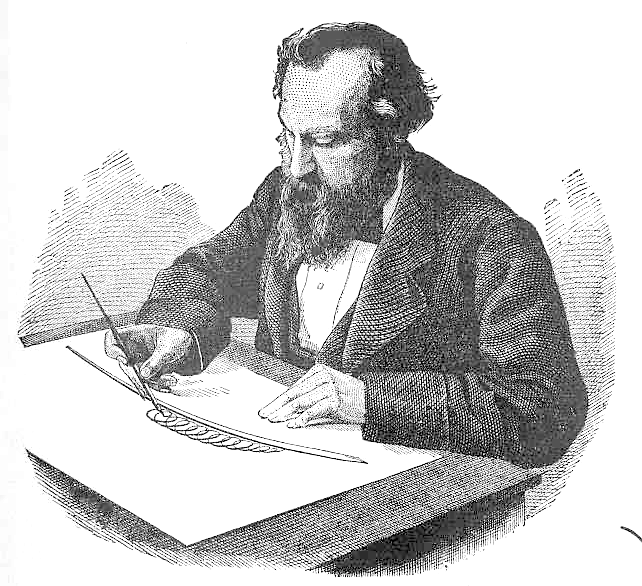 American penman. Author of Compendium of Practical and Ornamental Penmanship (New York, ca. 1883) and Ames' Guide to Self-Instruction in Practical and Artistic Penmanship (1884). The latter book contains some explicit alphabets: Roman, Italic Roman, Gothic, German text, Old English, Church Text, Medieval, Egyptian, German Round Hand, Marking and Rustic (elaborate caps). One of the initial caps in that text led Robert Fauver to create the free font Dirty Ames (2006).
In 1890, Ames wrote Ames' Book of Flourishes.
Handdrawn portrait of Ames found in "Real Pen Work" (1881, Knowles and Maxim).
EXTERNAL LINKS
Daniel T. Ames
Dafont page
MyFonts search
Monotype search
Fontspring search
Google search

INTERNAL LINKS
Calligraphic typefaces ⦿ Books on type design ⦿ Blackletter fonts ⦿ Ornamental caps typefaces ⦿ Penmanship ⦿ Type scene in New York ⦿ Floriated initial caps ⦿