Frank Chouteau Brown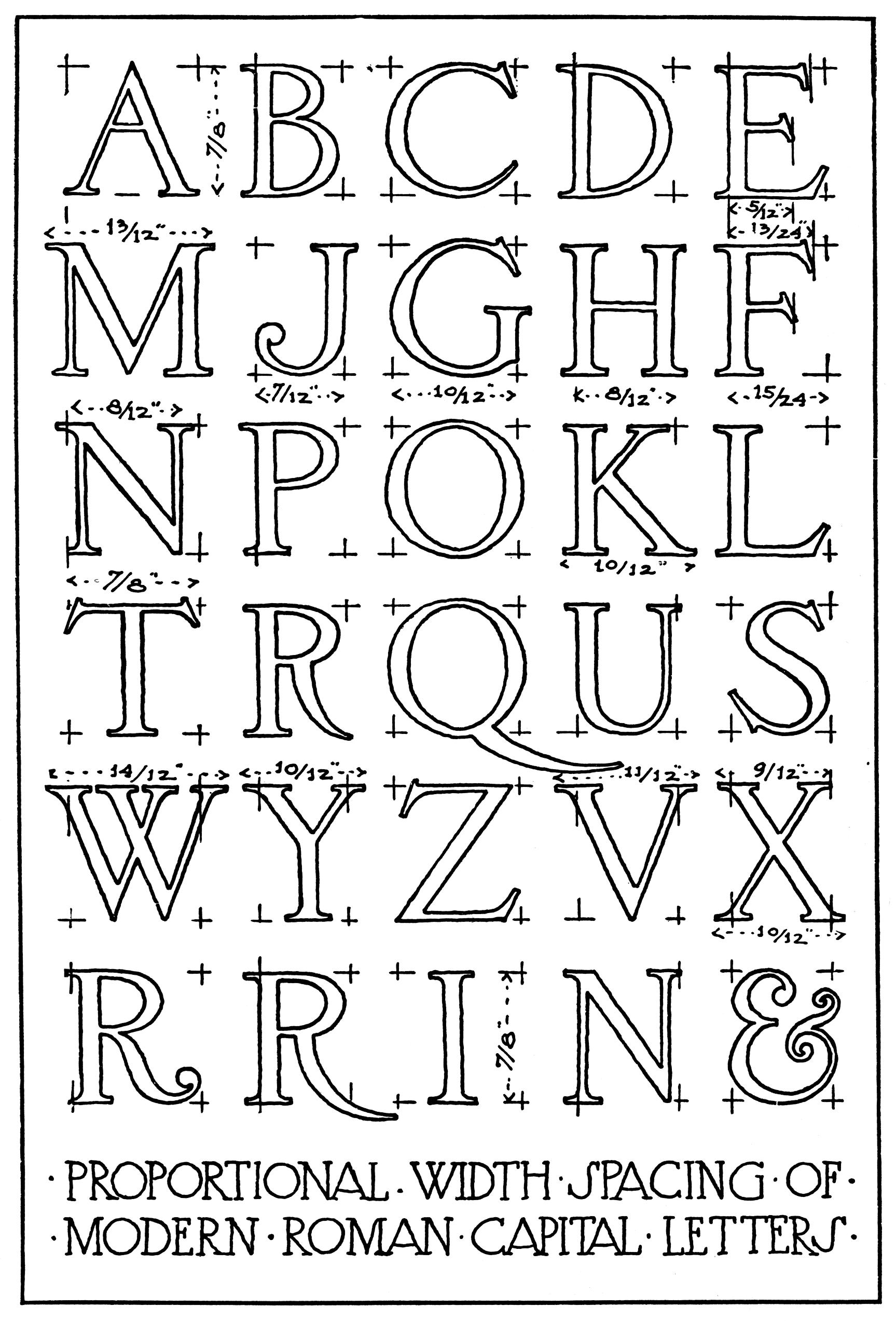 Author (b. 1876) of Letters&Lettering: A Treatise With 200 Examples (1921, Bates&Guild Co, Boston). This book shows many decorative alphabets. Alternate URL. Yet another URL.
Examples from that book: Alphabet after Serlio, An outline caps face, A Roman caps face. The best page on Chouteau Brown, complete with all images from his 1921 book. Some of Chouteau Brown's own lettering from that 1921 book: Incised English Script, 15th Century English Gothic Blackletter, 16thCentury German Blackletter, Capitals adapted from Renaissance era medals, Classic Roman Capitals, English Gothic Letter 15th Century, English Incised Script from a tombstone in Westminster Abbey, 18th Century French Script Capitals, German Blackletter (from brass), Italian Renaissance Capitals from a Marsuppini tomb, Italian Renaissance Capitals from Santa Croce, Florence, Italian Uncial Gothic Capitals from the 14th century, Modern American Letters, Modern American Letters for rapid use, Modern American Lowercase, Modern German blackletter, Modern German capitals, Spanish Script from the latter part of the 17th century, Spanish Script capitals, early 18th century, Uncial Gothic Capitals 13th century, Uncial Gothic Capitals 14th century, Uncial Gothic Initials 12th century, Venetian Gothic Capitals 15th century.
The Siamese style in Brown's 1912 book inspired Nick Curtis's digital font Owah Tagu Siam (2007).
EXTERNAL LINKS
Frank Chouteau Brown
MyFonts search
Monotype search
Fontspring search
Google search

INTERNAL LINKS
History of type ⦿ Books on type design ⦿ Type designers ⦿ Type designers ⦿ Nick Curtis ⦿ Uncial typefaces ⦿ Codex-like fonts ⦿