FontShop: Top Ten for 2007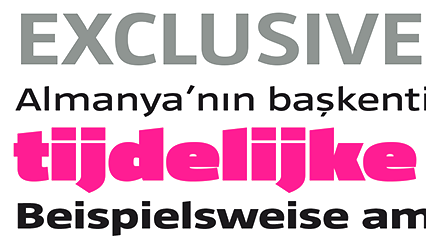 FontShop has posted its top ten fonts of 2007:
ARS Maquette by Angus R. Shamal of ARS Type, a neo-grotesk.
FF Meta Serif by Erik Spiekermann, Christian Schwartz and Kris Sowersby.
Brisa, a script typeface by Alejandro Paul and Angel Koziupa.
Freight Big and Display (Joshua Darden) win in the "most elegant over 64pt" category.
Taz III by Lucas de Groot.
The connected script typeface Kinescope by Mark Simonson.
A collection of grunge typefaces by Rian Hughes (Device): Battery Park, Chase, Roadkill Complete, Wormwood Gothic, Forge.
Armchair Modern by Stefan Kjartansson, a futuristic face.
Ambroise, a didone special by François Porchez.
Softmachine by Nick Shinn.
Anziano, a delicate classic text family by Stefan Hattenbach.
EXTERNAL LINKS
FontShop: Top Ten for 2007
MyFonts search
Monotype search
Fontspring search
Google search

INTERNAL LINKS
Choice of fonts ⦿ Past type competitions ⦿ Modern style [Bodoni, Didot, Walbaum, Thorowgood, Computer Modern, etc.] ⦿