Dot Colon (also: Arro, Alt Rivet) [Sora Sagano]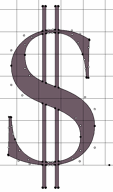 Japanese foundry, formerly Alt Rivet. Superb free fonts: Route 159 (2016, a sans designed for legibility), Eunomia (2013, a sci-fi sans), Seshat (2012), Penna (2011, beautiful hairline sans), Ferrum (roman capitals inspired by the logo of the Final Fantasy series), Medio (didone), Vegur (sans), all developed from 2004 until 2011. Tenderness (2007) is a high-legged beauty of art deco heritage loosely inspired by Garamond and Optima.
In 2014, Seshat became available via TipoType and in 2016 vie Open Font Library. They published the sans family Aileron in 2014 as well. Open Font Library link for Aileron.
EXTERNAL LINKS
Dot Colon (also: Arro, Alt Rivet)
Fontspace page
Klingspor Museum page
MyFonts search
Monotype search
Fontspring search
Google search

INTERNAL LINKS
Sites with only a few free fonts ⦿ Art deco typefaces ⦿ Japanese type design ⦿ Modern style [Bodoni, Didot, Walbaum, Thorowgood, Computer Modern, etc.] ⦿ Type designers ⦿ Type designers ⦿ Very thin (hairline sans) typefaces ⦿ Sci-Fi fonts ⦿