Presidential Election Fonts 2008 [Sam Berlow]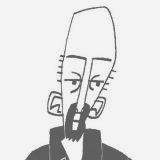 Sam Berlow (Font Bureau) is interviewed on New York Public Radio (WNYC radio) about the candidates' fonts. On the same topic, he also published a piece in the Boston Globe. Quotes:
Bush&Cheney in 2004: It had that incredible NASCAR feel with that slanted sans serif saying "We are going really fast, hang on".
Obama [who uses Gotham for headlines]: It's classy, very metrosexual. If it were a suit, it would be Armani.
Hillary Clinton [who uses a modified Baskerville]: It's a high-wasted serif from the 70s, the pants pulled up too high. It feels like a bad Talbot suit, it does not quite feel right.
McCain: [About his logo] The star with the yellow bars clearly says he is a general.
Huckabee: About a way to improve on Huckabee's cluttered and confusing look, Sam muses If it didn't look like a Daytona 500 car, that would be a good start.
EXTERNAL LINKS
Presidential Election Fonts 2008


[Designer info]
MyFonts search
Monotype search
Fontspring search
Google search

INTERNAL LINKS
Font examples ⦿ Type scene in Massachusetts ⦿ Typefaces related to radio ⦿ Baskerville ⦿