Commercial Type (Was: Schwartzco) [Christian Schwartz]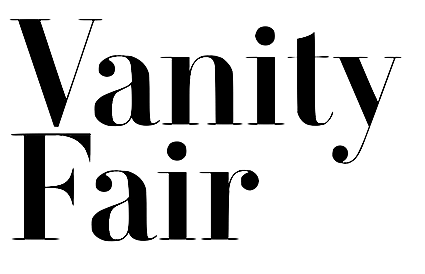 Foundry, est. 2009 or 2010 by Paul Barnes (London and New York) and Christian Schwartz (New York). Their own blurb: Commercial Type is a joint venture between Paul Barnes and Christian Schwartz, who have collaborated since 2004 on various typeface projects, most notably the award winning Guardian Egyptian. The company publishes retail fonts developed by Schwartz and Barnes, their staff, and outside collaborators, and also represents the two when they work together on typedesign projects. Following the redesign of The Guardian, as part of the team headed by Mark Porter, Schwartz and Barnes were awarded the Black Pencil from the D&AD. The team were also nominated for the Design Museum's Designer of the Year prize. In September 2006, Barnes and Schwartz were named two of the 40 most influential designers under 40 in Wallpaper. Klingspor link.
In house type designers in 2010: Paul Barnes, Christian Schwartz, Berton Haasebe, and Abi Huynh.
Typefaces sold by them:
Austin (+Cyrillic): Designed for British style magazine Harper's&Queen, Austin is a loose revival of the typefaces of Richard Austin of the late 18th century for the publisher John Bell. Working as a trade engraver Austin cut the first British modern and later the iconoclastic Scotch Roman. Narrow without being overtly condensed, Austin is a modern with the styling and sheen of New York in the 1970s. Designed by Paul Barnes and Ilya Ruderman from 2007 until 2009. Has a Cyrillic.
Giorgio (+Sans): Giorgio and its matching sans were designed for Chris Martinez at T, the New York Times Style Magazine, bringing runway proportions to the page in contrasting ways. Designed by Christian Schwartz, 2008-2009.
Graphik: The dominant trend of the mid twentieth century simple sans serifs still reverberates in visual culture. Graphik proves that it is still possible to create something refreshing inspired by this era. Taking cues from the less-known anonymous grotesques and geometric sans serifs, Graphik is perfectly suited for graphic and publication design. Originally designed for the Schwartz's own corporate identity, it was later finished for Condé Nast Portfolio and then expanded for Wallpaper and later T, the New York Times Style Magazine. Designed by Christian Schwartz in 2009.
Guardian (Egyptian Headline, Sans Headline, Egyptian Text, Agate Sans): What happens when you try to make a new sans serif by chopping the slabs off of an Egyptian? That was the original inspiration behind this modern classic designed for Mark Porter and the Guardian newspaper. Comprised of several interrelated families: Sans and Egyptian for headlines; a Text Egyptian; and an Agate Sans, every possible typographic need of a daily paper is fulfilled. Serious news headlines, expressive features, readable text, tiny financial listings, info graphics, and everything in between can be capably handled with ease. Designed by Paul Barnes and Christian Schwartz, 2009.
Lyon Text: Begun as Kai Bernau's degree project on the Type + Media course at the Royal Academy of Art (KABK) in The Hague, Bernau extensively revised the typeface in time for its debut in the New York Times Magazine in 2009. Like many of the great seriffed typefaces it draws intelligently from the work of Robert Granjon, the master of the Renaissance, while having a contemporary feel. Its elegant looks, are matched with an intelligent, anonymous nature, making it excellent for magazines, book and newspapers. Designed by Kai Bernau, 2009.
Stag (+Sans, Dot, Stencil, Sans Round): Stag started as a small family of slab serifs commissioned for headlines by the US edition of Esquire magazine and eventually grew into a sprawling multi-part family including a flexible sans companion and two additional display variants that are probably best described as special effects. Designed by Christian Schwartz, Berton Hasebe and Ross Milne, 2008, 2009.
Atlas Grotesk (2012, by Kai Bernau, Susan Carvalho and Christian Schwartz, Commercial Type). A revival of Dick Dooijes's Mercator. Extended to Atlas Typewriter in 2012.
VF Didot (2013) is a custom Didot by Paul Barnes and Christian Schwartz for Vanity Fair, as requested by its design director, Chris Dixon. Based on work of Molé Le Jeune, a punchcutter used by the Didot family in the early part of the 19th century, VFDidot has 7 optical sizes and up to 5 weights in each size, plus small caps and even a stencil style.
Zizou or Clouseau (2011). A reworking (from memory) of Antique Olive (1960, Roger Excoffon). This was published at the end of 2013 as Duplicate (2013, with Miguel Reyes). In three styles, Slab, Sans and Ionic. Commercial Type writes: Christian Schwartz wanted to see what the result would be if he tried to draw Antique Olive from memory. He was curious whether this could be a route to something that felt contemporary and original, or if the result would be a pale imitation of the original. Most of all, he wanted to see what he would remember correctly and what he would get wrong, and what relationship this would create between the inspiration and the result. Though it shares some structural similarities with Antique Olive and a handful of details, like the shape of the lowercase a, Duplicate Sans is not a revival, but rather a thoroughly contemporary homage to Excoffon. Duplicate Sans was finally finished at the request of Florian Bachleda for his 2011 redesign of Fast Company. Bachleda wanted a slab companion for the sans, so Schwartz decided to take the most direct route: he simply added slabs to the sans in a straightforward manner, doing as little as he could to alter the proportions, contrast, and stylistic details in the process. The bracketed serifs and ball terminals that define the Clarendon genre (also known as Ionic) first emerged in Britain in the middle of the 19th century. While combining these structures with a contemporary interpretation of a mid-20th century French sans serif seems counterintutive, the final result feels suprisingly natural. The romans are a collaboration between Christian Schwartz and Miguel Reyes, but the italic is fully Reyes's creation, departing from the sloped romans seen in Duplicate Sans and Slab with a true cursive. Mark Porter and Simon Esterson were the first to use the family, in their 2013 redesign of the Neue Züricher Zeitung am Sonntag. Beecause the Ionic genre has ll ong been a common choice for text in newspapers, Duplicate Ionic is a natural choice for long texts.
Kommissar (2014, Schwartzco). A condensed sans family with little contrast that was inspired by 1920s type styles like Vertikal and Paul Renner's Plak.
Produkt (2014, Christian Schwartz and Berton Hasebe). This is Graphik with slabs added on.
Sanomat (2013-2017). This custom typeface by Paul Barnes was originally commissioned by Sami Valtere in 2013 for his acclaimed redesign of Helsinging Sanomat in Finland. Sanomat is now available for retail via Commercial Type in two subfamilies, Sanomat (serif) and Sanomat Sans.
Schnyder (Commercial Type) was designed by Berton Hasebe and Christian Schwartz for the 2013 redesign of T, the New York Times Style Magazine by creative director Patrick Li and his team. Schnyder has the high contrast typical of a fashion typeface and has a large number of alternates. The stem thicknesses in each weight are identical across the widths, an unusual feature that allows the widths to be mixed freely in headlines, even within single words. It features three weights, four widths, and four optical sizes. Production assistance by Hrvoje Zivcic and Miguel Reyes.
The Commercial Classics series from 2019:

Brunel (Paul Barnes): Elegant and hardworking, Brunel is the Anglo variant of the high contrast Modern style. Based on designs that were cut first for Elizabeth Caslon at the end of the eighteenth century, we have expanded them to encompass a range of weights and sizes: from a roman to an emphatic black and from a text to a hairline for the largest sizes.
Caslon Doric (Paul Barnes): The sans was the natural progression of nineteenth-century innovations. From the pioneering faces of Caslon and Figgins in the second and third decades, they quickly became a phenomenon across Europe and the United States, but it was only in the second half of the century that the British foundries would embrace lowercase forms and make faces that could be used in multiple sizes. Caslon Doric is the synthesis of these styles, from narrow to wide and from thin to heavy.
Caslon Italian (Paul Barnes, Tim Ripper, Christian Schwartz): Perhaps the strangest and ultimate example of experimentation in letterforms during the early nineteenth century was the Italian. Introduced by Caslon in 1821, it reverses the fat face stress---thins becomes thicks and thicks become thins---turning typographic norms on their heads. This new version extends the forms into new territory: a lowercase, an italic, and another one of the more unusual ideas of the time, the reverse italic or Contra.
Isambard (Paul Barnes and Miguel Reyes): The boldest moderns were given the name fat face and they pushed the serif letterform to its extremes. With exaggerated features of high contrast and inflated ball terminals, the fat face was the most radical example of putting as much ink on a page to make the greatest impact at the time. These over-the-top forms make the style not only emphatic, but also joyful with bulbous swash capitals and a wonderfully characterful italic.
Caslon Antique (Paul Barnes and Tim Ripper): The slab serif or Egyptian form is one of the best letters for adding a drop shadow to. Its robust nature and heaviness support the additional weight of a prominent shading. First appearing in the 1820s, the style was pioneered and almost exclusively shown by the Caslon foundry, who introduced a wide range of sizes and, eventually, a lowercase.
Caslon Sans Serif Shaded (Jesse Vega and Paul Barnes): The addition of graphic effects to typefaces was one of the most popular fashions of the nineteenth century, with the most common being the shaded form. Fashionable throughout this period, they largely disappeared from the typographic landscape, but their simple graphic qualities offer much potential today.
Christian Schwartz collaborated with Richard Turley, the art director behind the famous redesign of Bloomberg Businessweek (for which Druk was initially commissioned), in 2019 on a custom typeface for the windows of Barneys, a near-century-old New York department store, which recently filed for bankruptcy. AIGA link.
In 2019, Christian Schwartz, Paul Barnes and Mark Porter were asked by the Nature journal to develop a new typeface, Harding.
The crew in 2012 includes Paul Barnes (Principal), Christian Schwartz (Principal), Vincent Chan (type designer), Berton Hasebe (type designer, who worked at Commercial type from 2008 until 2013) and Mark Record (font technician). Miguel Reyes joined in 2013. Greg Gazdowicz joined in 2014. Hrvoje Zivcic helps with font production.
EXTERNAL LINKS
Commercial Type (Was: Schwartzco)


[Designer info]
Monotype link
Klingspor Museum page
MyFonts search
Monotype search
Fontspring search
Google search

INTERNAL LINKS
Commercial fonts (small outfits) ⦿ Type scene in New York ⦿ Type design in the United Kingdom ⦿ Cyrillic type design ⦿ Corporate typefaces ⦿ Fashion mag typefaces ⦿ Modern style [Bodoni, Didot, Walbaum, Thorowgood, Computer Modern, etc.] ⦿ Scotch Roman ⦿ Clarendon ⦿