Otto Neurath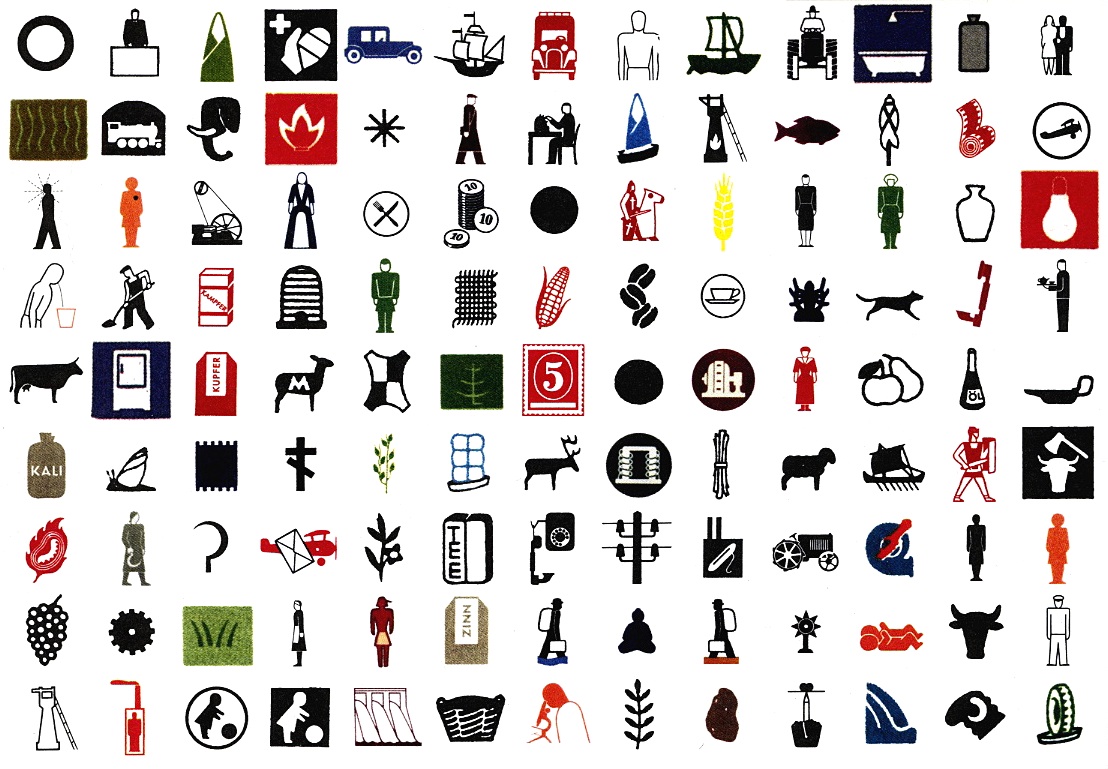 Celebrated Austrian infographics icon, a socialist who used small images, the dingbats of today, to illustrate his work in the early part of the 20th century (see Isotype Welt). Article on Neurath by Johannes Steil, who writes: Als Erfinder der Infografik wird Otto Neurath gesehen, ein Österreicher mit bewegtem Lebenslauf. Nach einem Studium der Nationalökonomie in Berlin leitet er im Ersten Weltkrieg die Abteilung für Kriegswirtschaftslehre im österreichischen Kriegsministerium, wird 1919 Leiter des Zentralwirtschaftsamtes der Ersten Münchner Räterepublik, nach deren Ende Verhaftung und Auslieferung nach Österreich. In Wien gründet er 1924 das Gesellschafts- und Wirtschaftsmuseum, wo erste Bildstatistiken entwickelt werden. 1934 nach dem Sieg der Austrofaschisten erste Emigration in die Niederlande, von wo er 1940 nach dem Einmarsch der deutschen Faschisten weiter nach Großbritannien flieht. Dort stirbt er 1945 im Alter von 63 Jahren. Books on Neurath:
A book by Frank Hartmann and Erwin K. Bauer: Bildersprache. Otto Neuraths Visualisierungen (Wien, 2006).
In 2013, Christopher Burke, Eric Kindel and Sue Walker co-edited the wonderfully informative book Isotype Design and Contexts 1925-1971 (Hyphen Press), which includes a full discussion of Otto Neurath's work.
EXTERNAL LINKS
MyFonts search
Monotype search
Fontspring search
Google search

INTERNAL LINKS
Dingbats (original) ⦿ Type in Austria ⦿ Books on type design ⦿ Icon fonts ⦿