Typeflash (or: Type+Play) [Peter Vajda]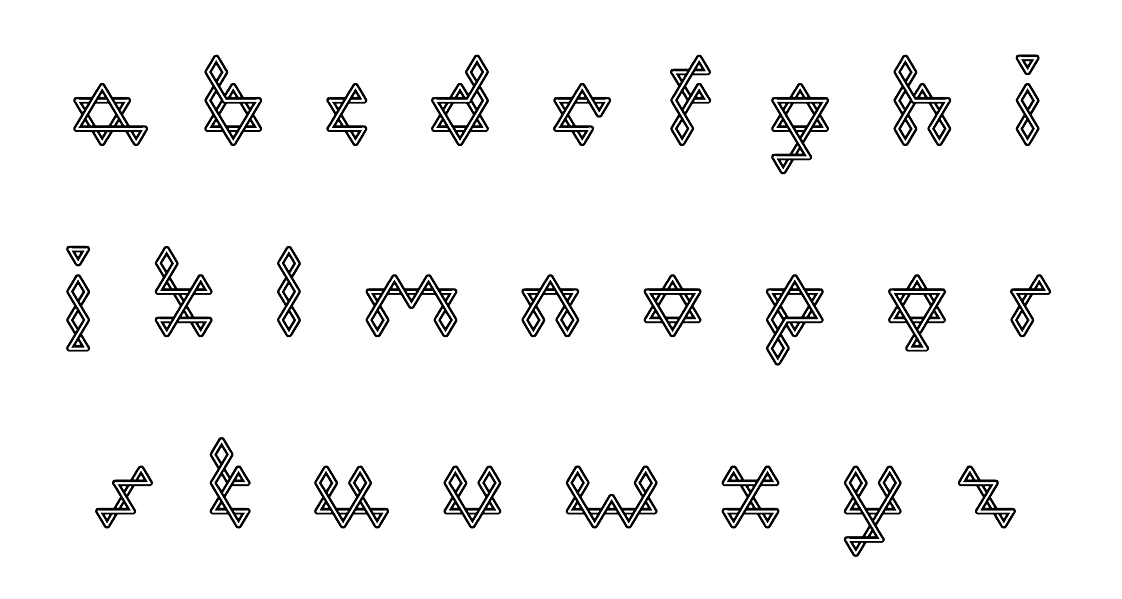 Type examples in Flash, by Budapest, Hungary-based Peter Vajda. Examples from 2015-2016 include a Hebrew simulation alphabet and an experimental blackletter alphabet. The names: Hungarian, Greek, German, English, Zion, Arabic, Typeflash Sex. Still in 2016, he designed the pixelish Modul and Typeflash Digital, the 3d Typeflash Cube, the blackletter typefaces Box and Gothic, the experimental Loop, the arrowed typeface Sex, and the dot matrix typeface Chain.
Typefaces from 2017: Figyelem (pixel typeface), Line (octagonal), Dot.