Jeruel Aaron Amar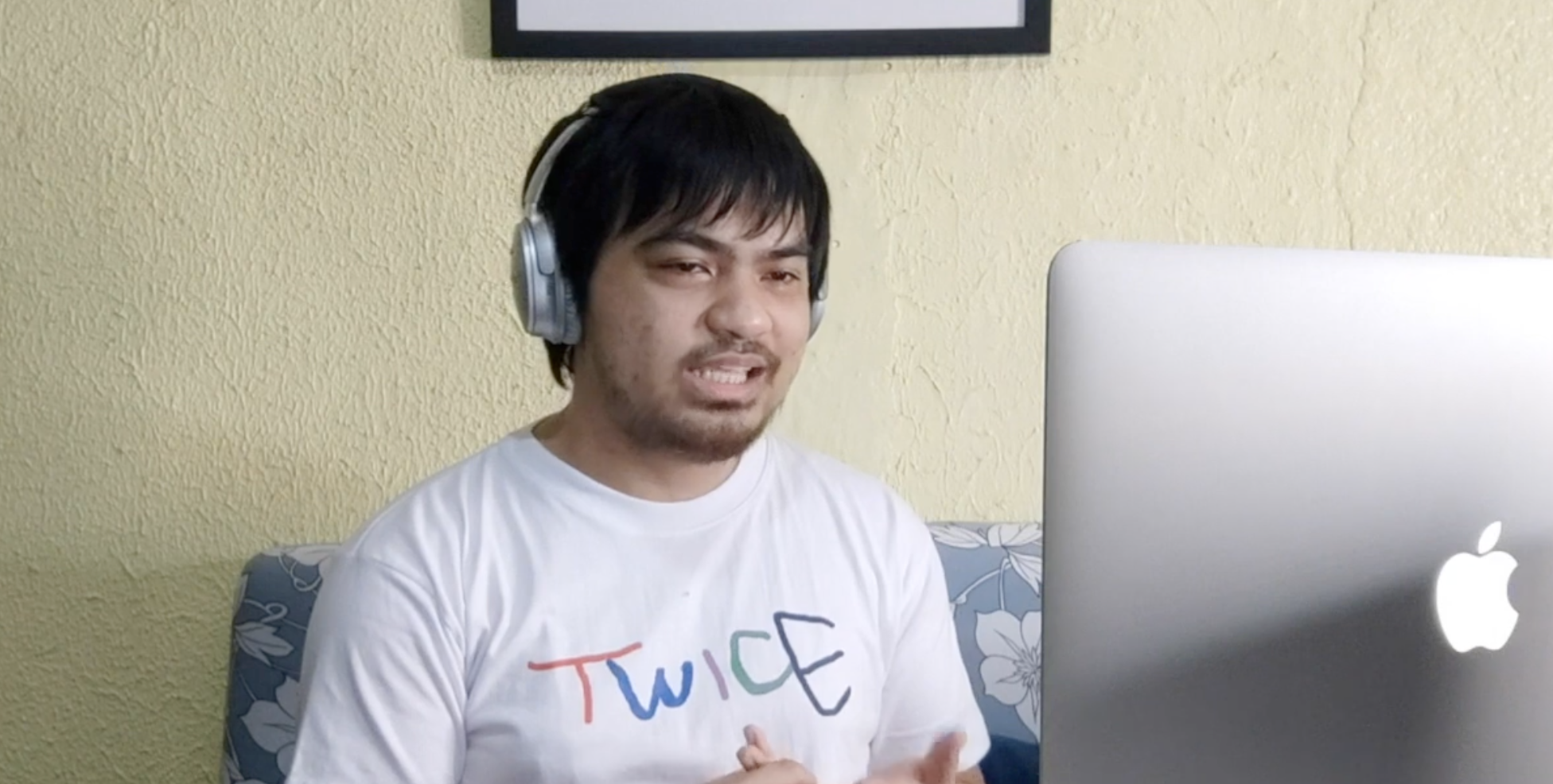 Designer from Quezon City, The Philippines, b. 1993, who used FontStruct in 2009 to make Pointers and Pointersoft (pixel arrow fonts), Eleaves, AcidSpeed, Parallelofont (octagonal), Missing Block, Acid Square, The First Font, Danubee (organic), Thorns, ReilyBill Richkid, Tabloid, StillAliveForNow, StillAlive, and The Curve.
In 2009, he added Unbranded, Nokia 6000, Quickening, Bump it up, Corte (3d shadow face), Unbranded, Piloton (techno; +Piloton G, 2012), Tahoma (pixel family), Raft, Paper Company (octagonal), Afro Style, Arko, 7th Service (stencil), Thorns, and Afro Superstar.
In 2012, he created Afro Superstar, Malibata Neue, a modernized and simplified Baybayin/Alibata (ancient Filipino writing), Gumball. In 2014, he designed the free gravestone typeface Furgatorio and an ancient Filipino script font, Malibata (2014, FontStruct). In 2015, he added XOX, the futuristic Babayin typeface Maria Stellar, and the techno sans typefaces Dozer One and Dozer Two. In 2016, he designed the marker pen font Jeboy and the coffin font Furgatorio Sans.
Typefaces from 2017: Alta (a fashion design sans).
Typefaces from 2018: Matatas One (a free Baybayin typeface), Cubao (free; inspired by the signboards hanged on Jeepneys, SUVs, buses and other transport vehicles within and outside the Metro; in 2022, a variable font was added), Quiapo (handcrafted all caps sans), Alta Kratos (alchemic; with Jean Pierre Cruz). He explains the genesis of Quiapo which is based on signs hanging in jeepneys: Quiapo Free is a brush typeface dedicated to the Filipino sign makers, Jeepney drivers, and the daily commuters in the streets of Metro Manila and anywhere in the Philippines.
Typefaces from 2019: Maria Stellar X (a futuristic font for Latin and Baybayin).
Typefaces from 2020: Hayskul, Kawit (a brushed lava lamp font), Dangwa (brush script), HPB (a stylish all caps sans created for the Christian Fellowship Church founded in Plaridel, Bulacan, Philippines), and the Baybayin fonts Malibata Redux (prismatic), Titulo Tagalog, MKBYN Clara (cursive, pixelized), Malamaya.
Typefaces from 2021: Goth Gothic (a free blackletter / tattoo font), Copula (a retro inline typeface).
EXTERNAL LINKS
Jeruel Aaron Amar
Dafont page
Behance page
Creative Market page
MyFonts search
Monotype search
Fontspring search
Google search

INTERNAL LINKS
Pixel/bitmap fonts ⦿ Octagonal typefaces ⦿ Typefaces with arrows ⦿ FontStruct fonts ⦿ Type designers ⦿ Type designers ⦿ Stencil fonts ⦿ 3D fonts ⦿ Filipino / The Philippines ⦿ Horror fonts ⦿ Sites with only a few free fonts ⦿ Futurism ⦿ Fashion mag typefaces ⦿ Commercial fonts (small outfits) ⦿ Typefaces for alchemy ⦿ Prismatic typefaces ⦿ Variable fonts ⦿ Blackletter fonts ⦿ Tattoo fonts ⦿