Alteran X [Nick Polyarush]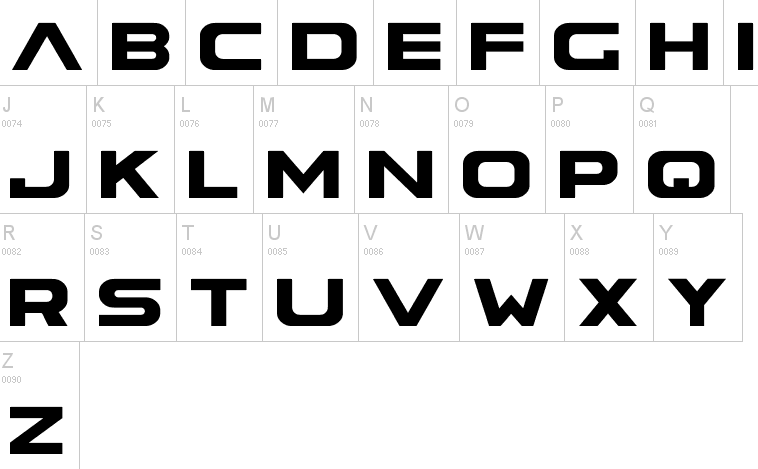 Nick Polyarush (Alteran-X on DeviantArt, aka Nic Shackle) from Moldova created Forerunner Covenant (2006), a font from the Halo video game series. He also made the Dead Space "Unitology Script" font after the Dead Space video game series (2008). Furthermore, he designed Vulcan Script based on the Vulcan Ancient style Script from the Star Trek series (2011) and a Dead Space Title font as it appears in the title screen for the game and on box cover art (2011). Blockhead was designed in 2011 as well.
In 2012, he created the sci-fi typeface Astera and the experimental typeface Nox (as it appeared in Stargate SG-1 on Heliopolis (Season 1, Episode 10)).
In 2015, he designed the hand-crafted typefaces Biscuits and Nic.