Studio Io (was: Volume2a) [Simon Bent]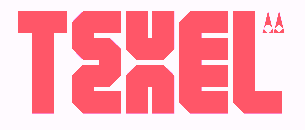 Simon Bent from Melbourne (Studio Io, was: Volume2a) designed these typefaces in 2007-2008: Epsilon, Annual (modular, architectural), Tangerine, Deccade (experimental), Hoax [more scans: i, ii, iii, iv], Babylon (another modular experiment).
In 2012, he created the geometric sans typeface Acumen, and the sans family Silence. He is working on Fragile, Terminal, Link, Recurrence (very experimental), Autonomy, Motor, Velcro, and Elevator.
In 2013, he designed the sans typeface Figure.
In 2016, he published the ultra-condensed blackletter typeface Optimum Compress.
In 2018, he published the great condensed brutalist octagonal typeface Texel, and the geometric solid typeface Geometer.